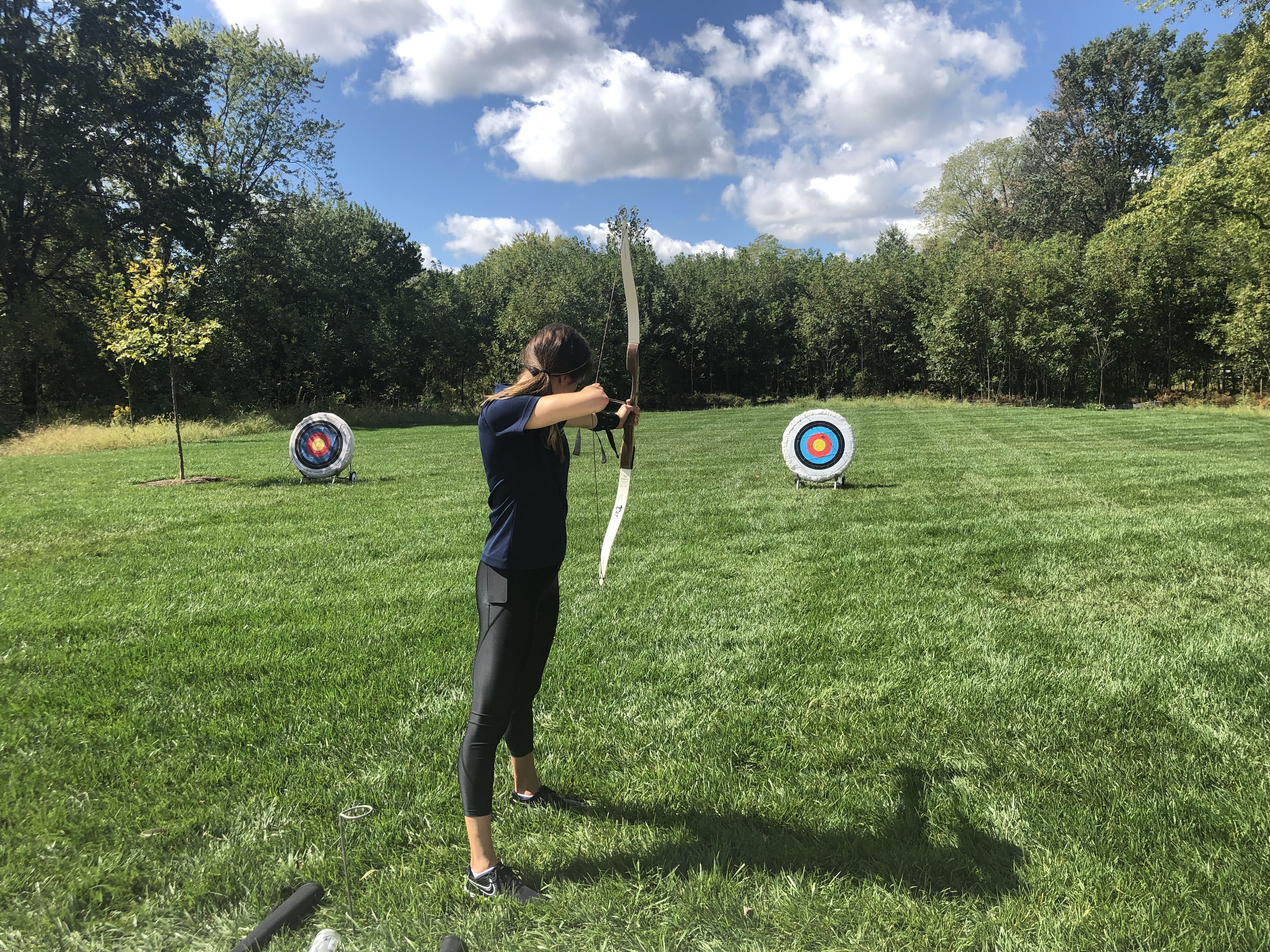 Aim for Success
5 Reasons to 

Try Archery with Carmel Clay Parks & Recreation
Looking for a new, fun activity for yourself or your kiddo? Well you've hit the bullseye! Consider enrolling in an archery program with Carmel Clay Parks & Recreation. Archery may seem like an activity from yesteryear (or a skill only needed for characters from the Hunger Games), but archery is a great activity for all ages with a lot of benefits.  
Improves focus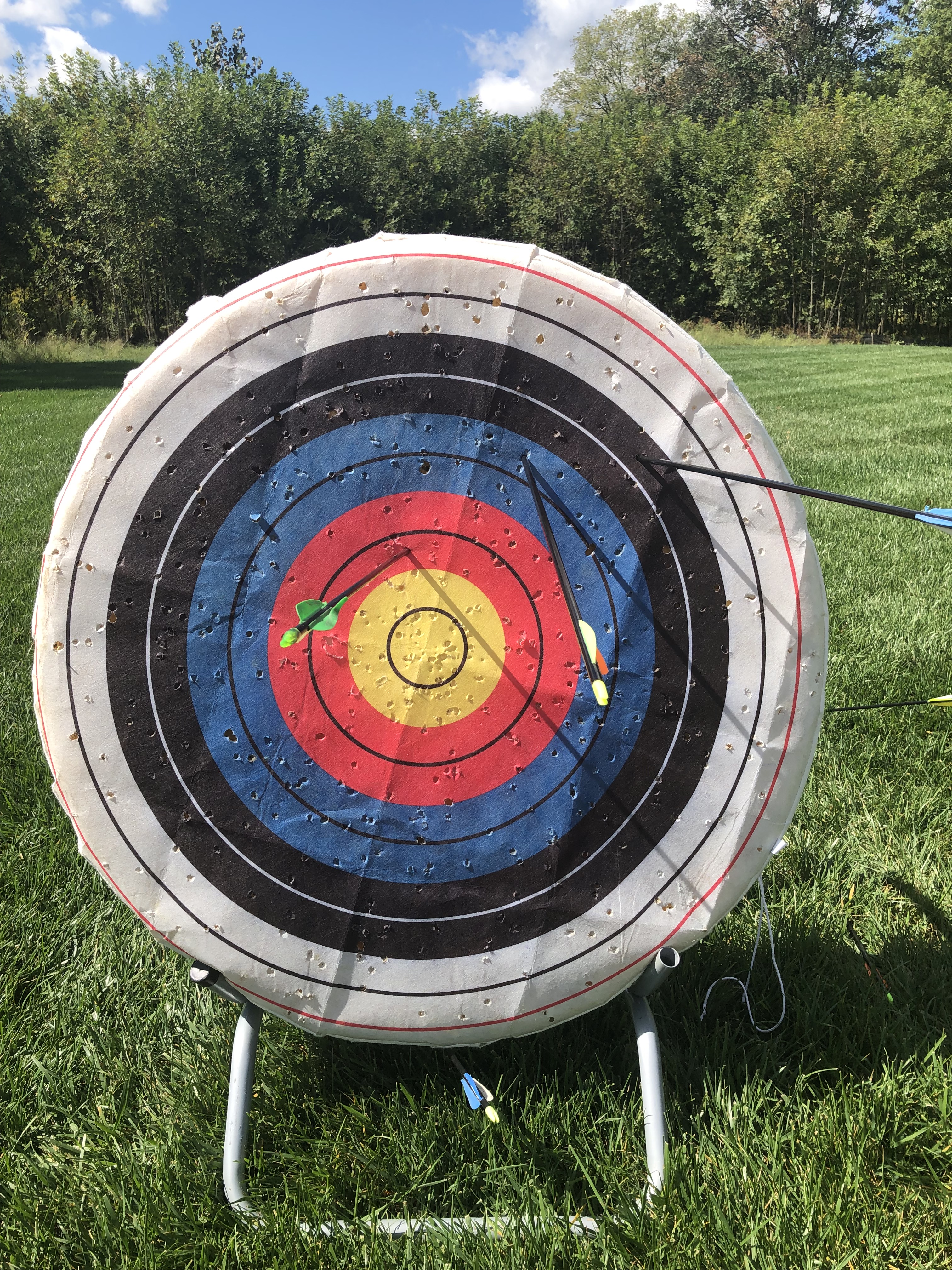 A lot of sports are about speed. Not archery! Archery is a methodical, thoughtful process. Archers must take their time drawing the bow and shooting the arrow. Over time archers will find their focus and patience have improved. 
Improves hand-eye coordination
Archers have to focus on proper stance and good posture when drawing their bow (you'll learn all about this in our archery program!). Without the proper stance, your arrow won't make it to the target. Drawing the bow also builds core strength and balance. All of these things lead to improved hand-eye coordination. 
Improves confidence
Setting and meeting goals is a great way to improve confidence. Beginner archers have a lot to learn about technique, stance and posture. Throughout our archery program archers will set goals like learning technique, drawing the bow, hitting the target and more. These victories will build confidence. 
It is accessible
Archery is an accessible sport for all ages and abilities. If you have a disability and would like to participate in our archery program, please let us know! We are happy to make modifications needed to ensure you have the best experience. 
You can find our modification form here.  
Good opportunity to socialize
…even at a distance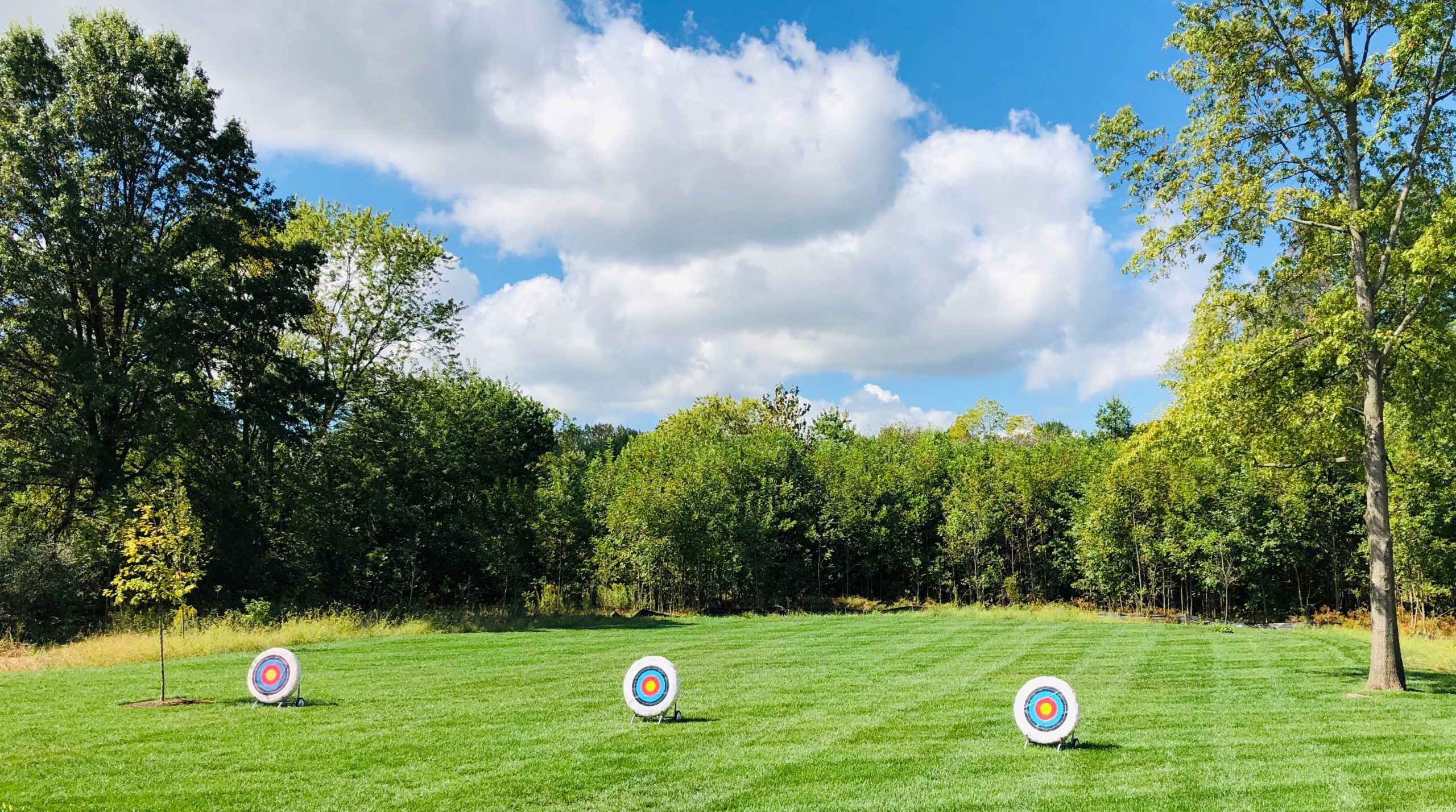 Participating in archery is a great way to make new friends. Archery is accessible to all ages, skill levels and backgrounds, but you'll all have archery in common!  
We offer Beginner Archery for ages 9-15 and an adult version for ages 16 and older. In the 4-week program you'll learn basic archery commands and proper technique.