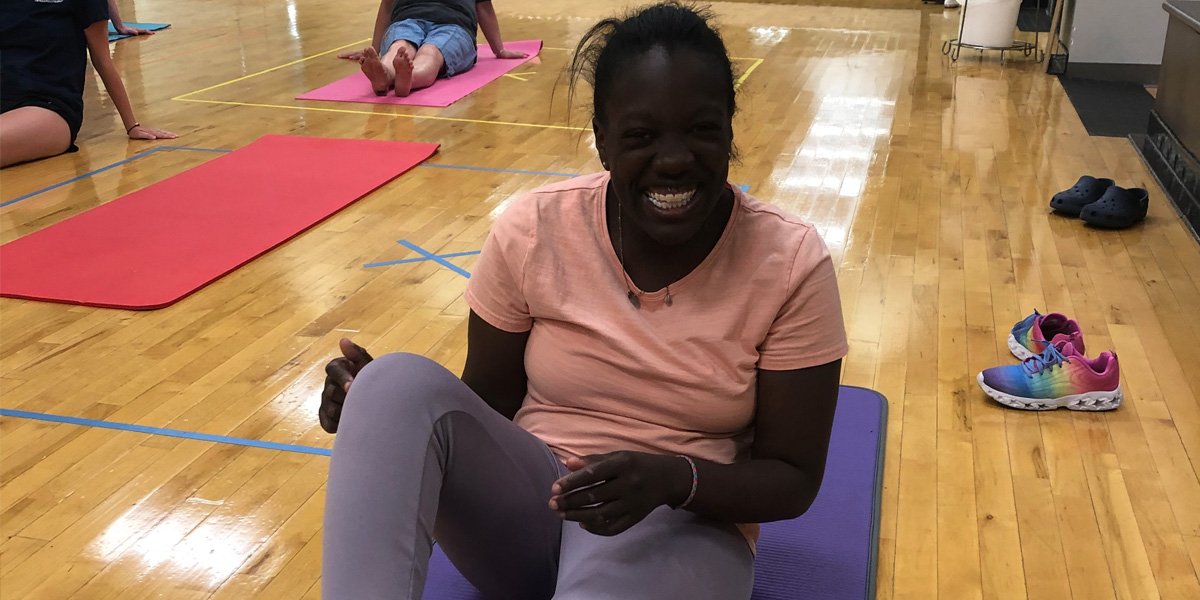 Independence + Confidence: Two Focuses in Adaptive Programming
Lex learns the benefit of adaptive programs and develops skills applicable in the real world.
Lex Sultan has been part of the Monon Community Center's adaptive programming since 2017. Over the years she's explored several programs from yoga to ballet to "Independence and You" – her favorite program.
Each program has taught Sultan a skill that's applicable in the real world. She shared she has learned independence, responsibility, and social skills, which are the very root goal for all of our adaptive programs.
This is especially true of our Independence and You program, which is designed for ages 18 and older. This program helps participants grow in their self-awareness and confidence. Each week participants work with a therapist to discuss topics like employment, wellness, daily living and relationship skills.
"Programs at the MCC have taught me how to be a good friend and talk with other people," shares Sultan. "I've learned things about the world and about myself."
Katie Smith, MCC Inclusion Program Supervisor, has worked with Lex in several programs and has seen her growth first-hand.
"I have seen Lex's independence, confidence and drive to learn grow immensely throughout the years of taking classes at MCC," shares Smith. "She demonstrates this during classes by asking questions about the world and people around her as well as taking an active role in class. Additionally, I have seen her compassion and empathy for others grow as her interaction with peers has improved and she has created beautiful friendships."
To learn more about adaptive programming at the MCC, visit carmelclayparks.com/programs/adaptive.