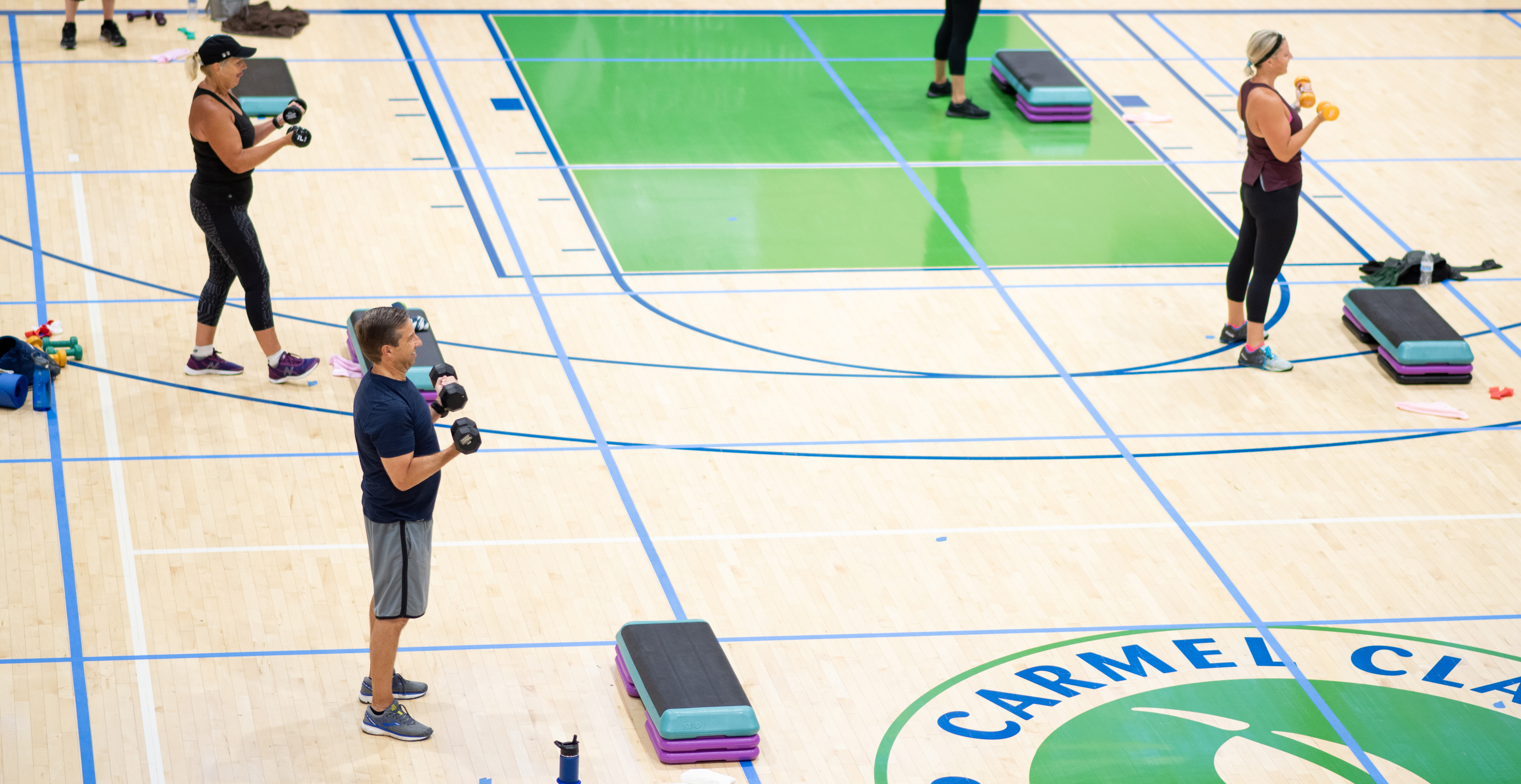 Make the Monon Community Center an Employee Perk  
MCC offers a Corporate Wellness Program – here's what you need to know!  
Fun fact, did you know companies that offer employee wellness programs are proven to have more engaged employees? Which probably has you wondering … does my company offer a wellness program OR what else could my company offer to get employees even more engaged? Well, you've come to the right place. Today we're talking about Monon Community Center corporate memberships!  
What is the Monon Community Center?  
In case you're new here (hello!), here's a quick introduction to the Monon Community Center. At the MCC, health and wellness are kind of our thing. MCC memberships include access to all amenities; there are no hidden fees or surprise contracts. Amenities include a state-of-the-art fitness center, group fitness classes, KidZone child care, and indoor aquatics. Plus, in the summer months, you also have access to The Waterpark! We pride ourselves on being a health and wellness resource for our community – including local businesses through our corporate wellness program!   
What is the Corporate Wellness Program?  
Our corporate wellness program is available to companies in and around the Carmel area. For an annual fee (determined by your number of employees), all employees receive 20 percent off of their MCC membership. If an employee holds an active membership, members of their household will also receive 20 percent off a membership. Corporate members have access to all amenities the Monon Community Center has to offer.  
Why is a Corporate Wellness Program Beneficial?  
Offering a gym membership is a great employee benefit. You know the saying, "An ounce of prevention is worth a pound of cure"? A gym membership is a great way to promote physical and mental health and wellness for employees. Regular exercise leads to lower stress, better sleep, and improved risk for ailments like heart disease. According to a 2018 DataHub report, those who have corporate gym memberships keep their membership longer and use their gym membership more often than non-corporate gym members.   
How to Get Started?  
If your company is interested in a corporate membership with the MCC, getting started is easy. First, contact your company's HR department to discuss your company's current wellness program and how the MCC could be part of it. Next, reach out to the MCC – guestservices@carmelclayparks.com – for our corporate membership registration form.  
We look forward to working out with you soon!