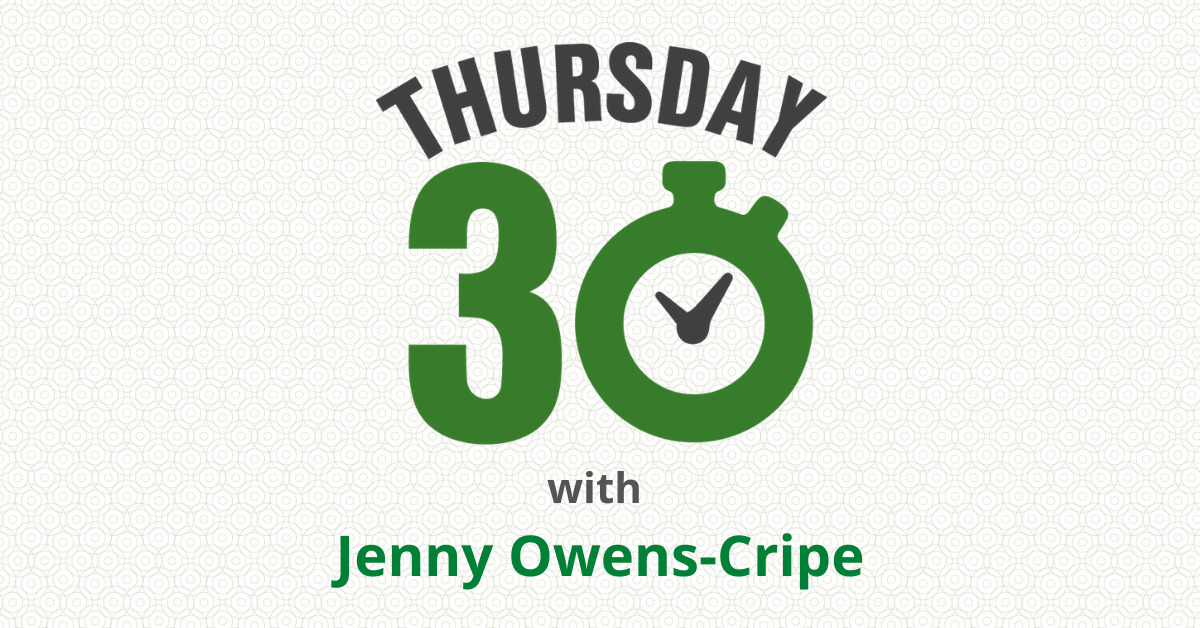 Thursday 30: Aqua Fitness
Thursday 30 is a way for us to support our fitness community! The purpose of this series is to bring you a variety of workouts from our Group Fitness Instructors, Swim Instructors, and Personal Trainers. We are here for your fitness journey.
Today we're taking our workout to the water with Monon Community Center Fitness Instructor and Personal Trainer Jenny Owens-Cripe! Jenny has taught aqua fitness since fall 2012, and she joined the MCC team in 2014.
Jenny jumped at the opportunity to be an aqua fitness instructor because she loves the water! Her favorite thing is knowing how much can be done in the water without any added equipment. She also enjoys modifying her workouts to make them easier or harder for her all-level participants. Not to mention, it's just fun!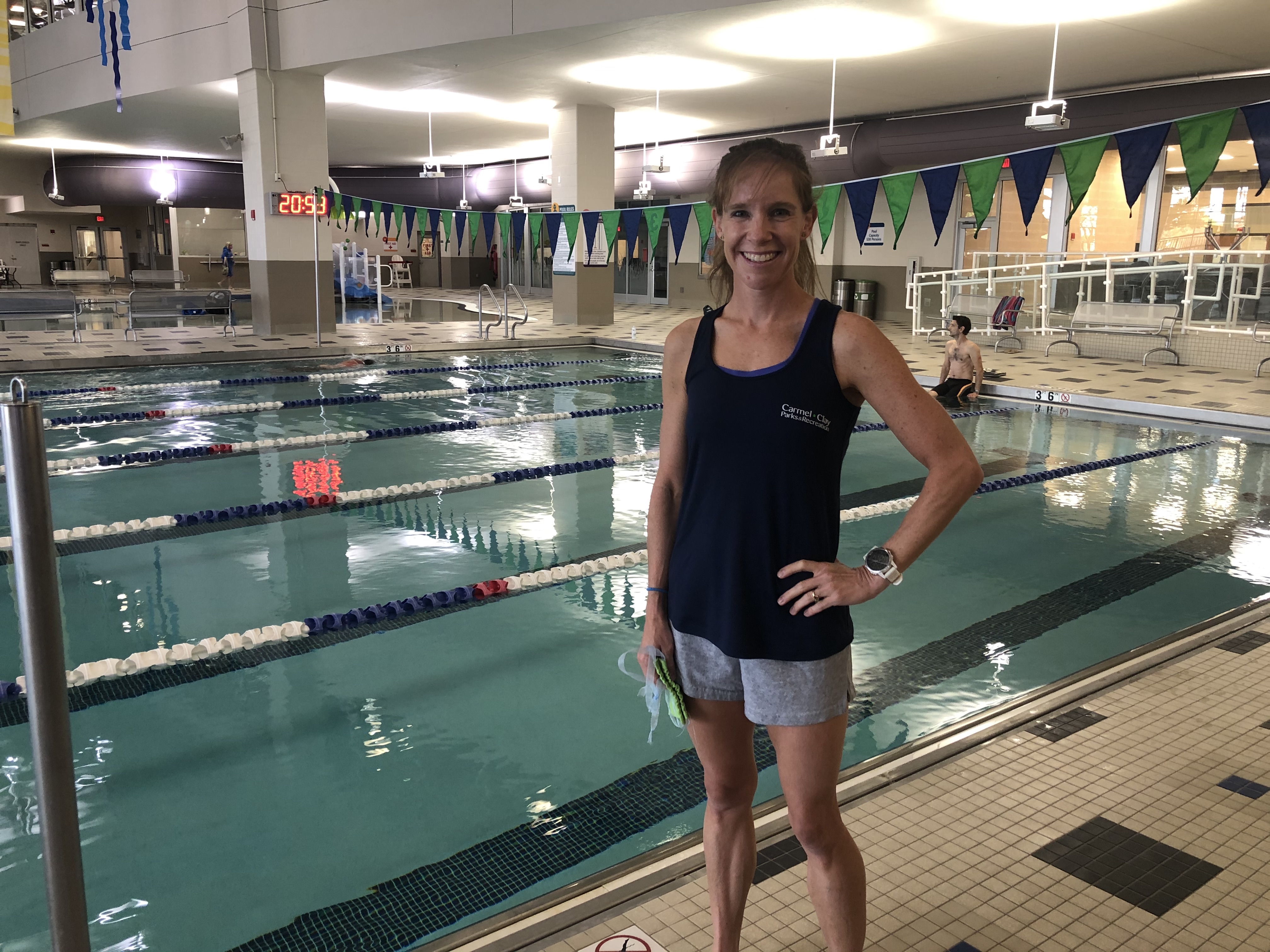 Why choose aqua fitness for your workout?
The water provides two things that gravity on land can't provide—total body resistance and support for your joints. You can get your heart rate up with cardio moves but also focus on strength building just by moving through the water. It's perfect for everyone from athletes looking to cross-train to people struggling with arthritis, fibromyalgia, or other conditions that may hinder mobility on land.
If you're heading to your first aqua fitness class at the MCC, Jenny has some tips for you:
1. Let your instructor know if this is your first aqua fitness class. Staff can give you tips to make it a better workout!
2. Always use flat feet, keep your abs tight, and your shoulders back (stand tall!).
3. If you want a good cardio workout, find a place in the water where the depth is between your navel and just below your shoulders. Deeper water is less cardio and more resistance training.
4. Finally, you don't have to be able to swim to participate in aqua fitness. Just remember to find a depth that you are comfortable in and the water is a few inches below your shoulders. Come on in the water and have fun!
We are currently offering a variety of aqua fitness classes Monday through Thursday. Try out Aqua Tabata, Aqua Strength, Aqua Bootcamp or Aqua HIIT Explore our schedule and reserve your spot today!