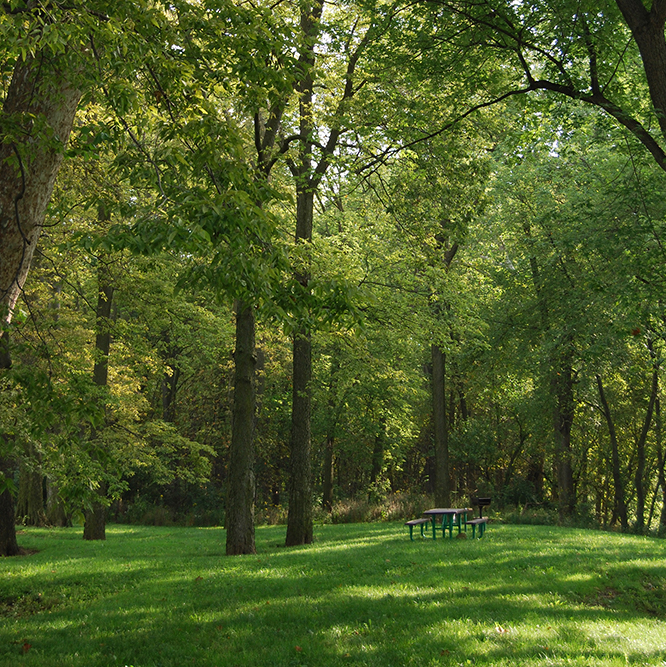 3 Practical Skills from our Leave No Trace Program
It's never too early to learn how to protect our parks! 
Does your family enjoy hiking, camping, or trips to the park? Then you should consider enrolling your kids in our new Leave No Trace: Outdoor Ethics program!  
According to their website, The Leave No Trace Center for Outdoor Ethics protects the outdoors by teaching and inspiring people to enjoy it responsibly. The Center accomplishes this mission by delivering cutting-edge education and research to millions of people every year. Partnering with Leave No Trace makes perfect sense for Carmel Clay Parks & Recreation. Providing programming that supports and encourages sustainability are in line with CCPR's core values of making an impact and planning for the future. 
Plan ahead and prepare. 
Travel + camp on durable surfaces. 
Dispose of waste properly. 
Leave what you find. 
Minimize campfire impacts. 
Respect wildlife. 
Be considerate of other visitors. 
Starting in early March we will offer an 8-week Leave No Trace: Outdoor Ethics program for ages 8-12 and 12-14 to explore and practice the 7 principles. Here's a look at a few of the practical skills participants will learn throughout the course of the program. 
Leave it how you found it 
The same rules apply if you're backpacking through a national park or walking a trail in your local city park. Park visitors should always leave the park how they found it. In the Leave No Trace: Outdoor Ethics program, participants will learn tips for disposing waste properly and minimizing site alterations. Beyond that, they'll learn why it's so important by discussing the negative downstream impacts on our planet. 
Have a plan 
Sounds simple, right? But to truly leave no trace, there's a bit of planning to do before embarking on your park trip. Participants will learn Leave No Trace's elements of planning a trip like researching terrain, weather, and skills needed to make a trip safe and successful. For example, does a particular hike involve climbing or trekking through water? Knowing that information will help you wear the right clothing and bring the right tools. 
Share the park 
The parks belong to all of us. They are a place to enjoy solitude, immersion in the natural world, and bonding with our companions. Everyone deserves the same opportunity to enjoy these experiences. Don't let your presence negatively affect anyone else's trip! Participants will learn practical tips for respecting other park visitors like keeping noise levels low, sharing trails, and keeping pets on leash. 
According to Leave No Trace, 9 out of 10 people in the outdoors are uninformed about their impact. By taking part in the Leave No Trace: Outdoor Ethics program, participants will help break that chain. Learning these skills at a young age will help them be advocates for a more sustainable future for our parkland.  
Registration for 2021 winter/spring programs is open. Click here to register for this season's Leave No Trace: Outdoor Ethics program and explore our other nature programs.