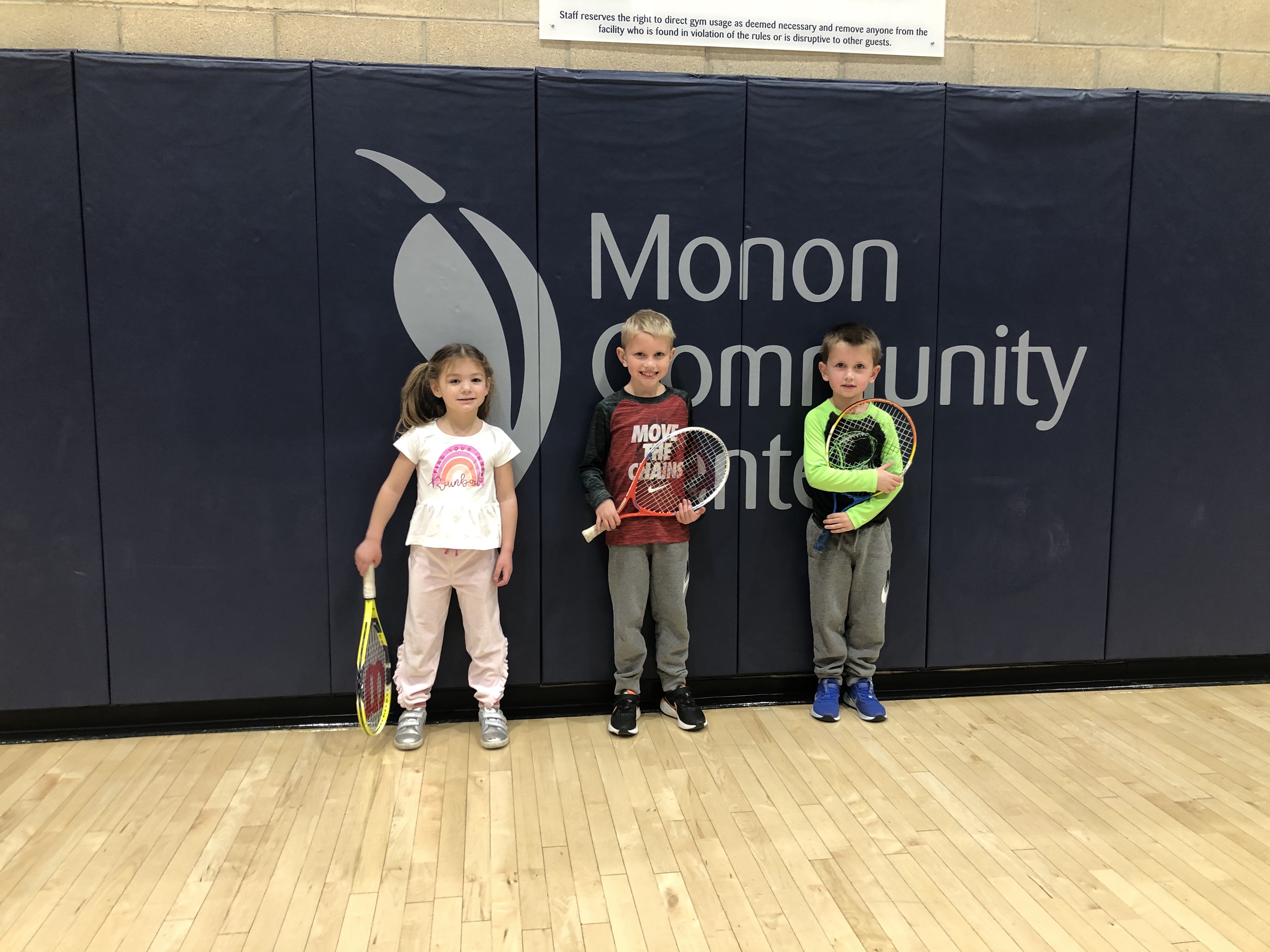 Tennis Pro Teaches Kids of All Ages in Carmel
Q+A about QuickStart Tennis at the Monon Community Center 
What is the Hamilton County Community Tennis Association? 
Hamilton County Community Tennis Association is a 501(c)(3) non-profit, founded in 1990. HCCTA is a United States Tennis Association Community Tennis Association. HCCTA offers year-round tennis programs in Central Indiana for all ages and abilities. In addition to growing tennis, HCCTA also has reading programs and solely funds Indiana's only Special Olympics tennis programs. By playing in HCCTA tennis programs you are also giving back to your community.  
What is QuickStart Tennis?  
QuickStart tennis is designed for kids just beginning to learn tennis skills. The program is designed for ages 4-12. We offer programs for the following age groups: 4-6, 6-8, 8-10, and 10-12. During each class, participants will learn basic tennis strokes (forehand, backhand, volleys, serves), work on eye-hand coordination, and footwork skills. 
What equipment is provided? 
We will provide everything except for you and your tennis racquet. The only other thing we ask is that children wear tennis shoes and clothes that are easy to move in. 
Who teaches the program? 
Sean Stafford, HCCTA's head tennis pro, teaches all the tennis programs at the Monon Community Center. Sean has been teaching tennis for 11 years. Sean was a nationally ranked top 100 player in the United Kingdom. He represented the county in Division 1 at Winter and Summer Cup (only top junior players are selected for the Cup) and won many Junior County titles. He has worked with all ages and abilities, including nationally ranked junior players. Sean also teaches part-time at the Carmel Racquet Club.  
Why should I choose tennis for my child's extracurricular activity? 
Tennis has physical and mental benefits that are applicable to many other sports and aspects of life. All sports require focus and eye-hand coordination. Since every tennis ball coming to a player is different, tennis sharpens eye-hand coordination skills while keeping a young child's attention. All ages can play tennis together and tennis can be played in your driveway or at your school tennis courts. Tennis is a gift that will last a lifetime. 
What steps are you taking to keep participants safe during COVID-19? 
The top priority for both Carmel Clay Parks & Recreation and HCCTA is your safety. Instructors and all CCPR staff wear face masks throughout the program and in the Monon Community Center. Participants and parents are required to wear masks while they aren't actively engaging in physical activity. We are limiting shared equipment and all equipment is sanitized between each program. 
Are you ready to register? It's as easy as clicking right here. We'll see you on the court!