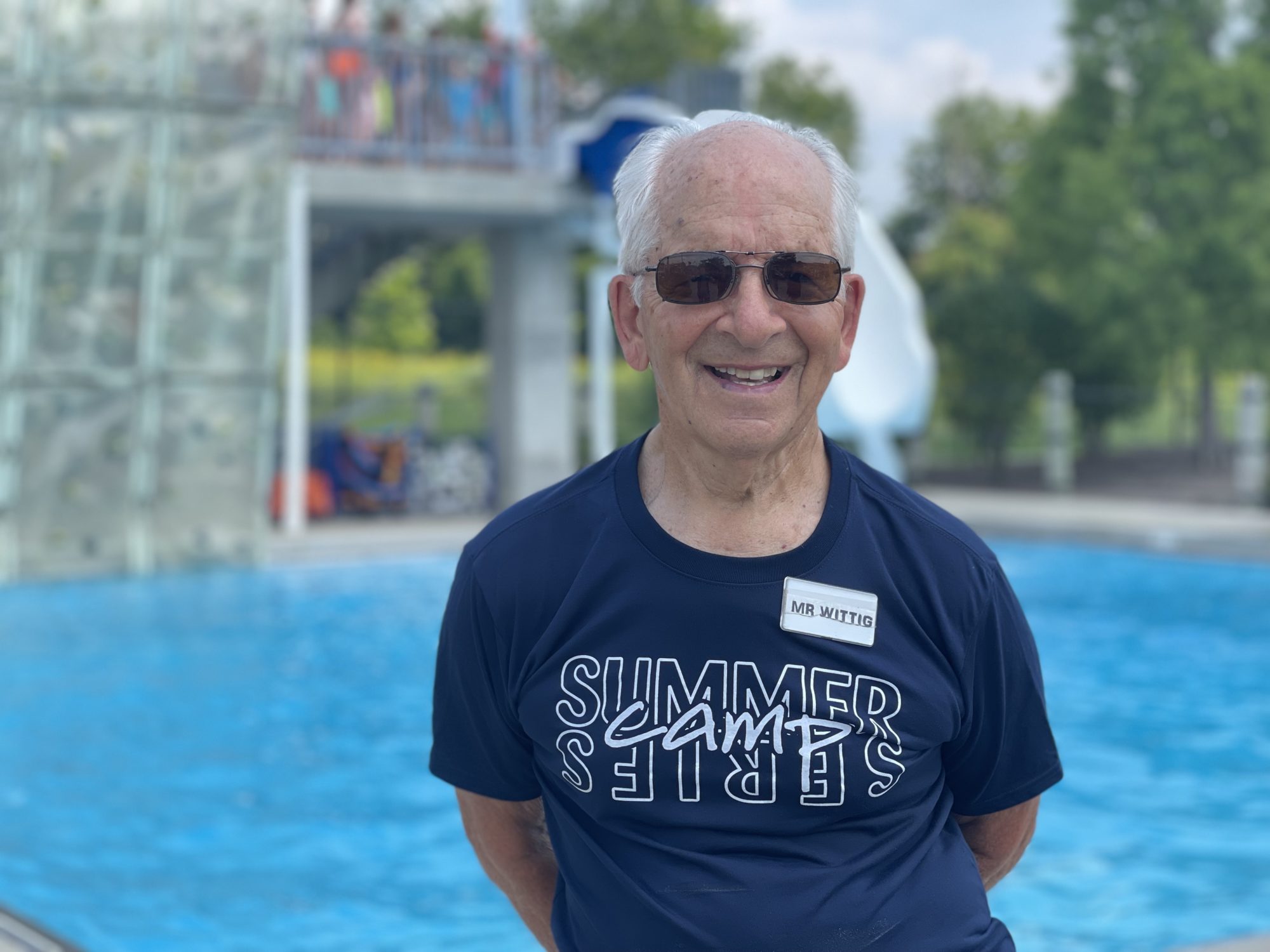 Meet ESE Counselor Mr. Wittig
At 80+ years old, Mr. Wittig is active, healthy and loves working with ESE!
You might say Robert Wittig knows a thing or two about kids. He's the father of six children, one of them a foster child adoption, and he's the grandfather to 20 grandchildren and six great-great-grandchildren. But Wittig's deep caring for others goes beyond family ties, as a counselor for Carmel Clay Parks & Recreation's before and after school and summer camp programs, it's clear that he is committed to young people's wellbeing and success.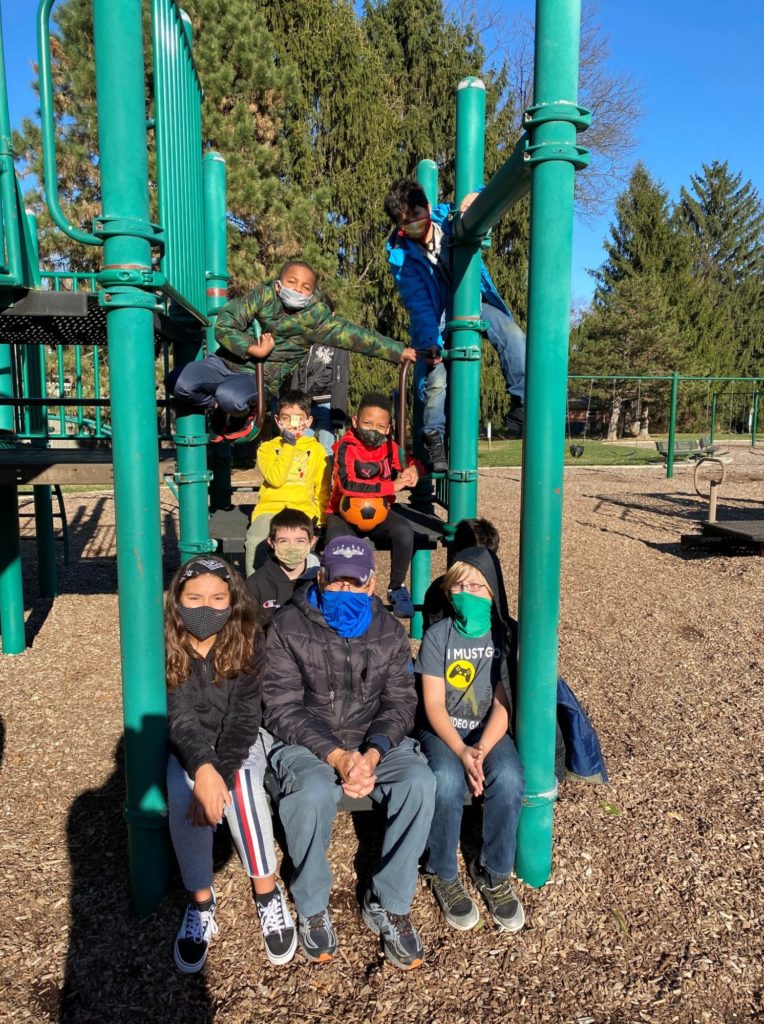 "My own grandson was bullied when he was a grade-schooler and the outcome from that experience wasn't realized until we lost him when he was 19," shares Wittig. "You might say I found a 'cause' when it comes to any form of bullying by one kid to another and I always want to take the time to talk to kids and let them know this act most certainly makes an impact on a person's life."
Wittig's work with Carmel Parks & Recreation's Extended School Enrichment (ESE) program didn't come until later in his life but the opportunity to connect with kids has been rewarding. Prior to his work with ESE, Wittig retired at age 60 after working for General Motors for over 30 years. He also owned a two-acre tulip farm and raised and trained German Shepherds at the family-owned Das Tulpeheim Kennels for many years.
"After two years of retirement, I decided to visit my business coach at his Gulf Coast home. After riding a wave-runner for 45+ minutes, I realized that I had strained more muscles in my body than I knew I had. At that moment, I made a quality decision to get in shape," Wittig says. "I have continued my workouts three days a week for the last 25 years and I'm a regular at the Monon Community Center."
After a workout one day, Wittig shares he noticed some photos of Miss Simmonds and Miss Holsten and asked what they did at CCPR. Someone mentioned they were a part of the ESE program working with kids before and after school.
"That sounded very interesting and something I knew I'd enjoy," says Wittig. "I started working at Forest Dale Elementary under site supervisor Miss Simmonds, but I've been at Orchard Park working with Miss Holsten ever since. For the past five years, I've mostly worked with 3rd, 4th, and 5th graders and I try to instill manners, etiquette, and especially no bullying in these kids. I learned how to be patient while training dogs for 30 years. I think that patience is a beautiful quality for an ESE counselor."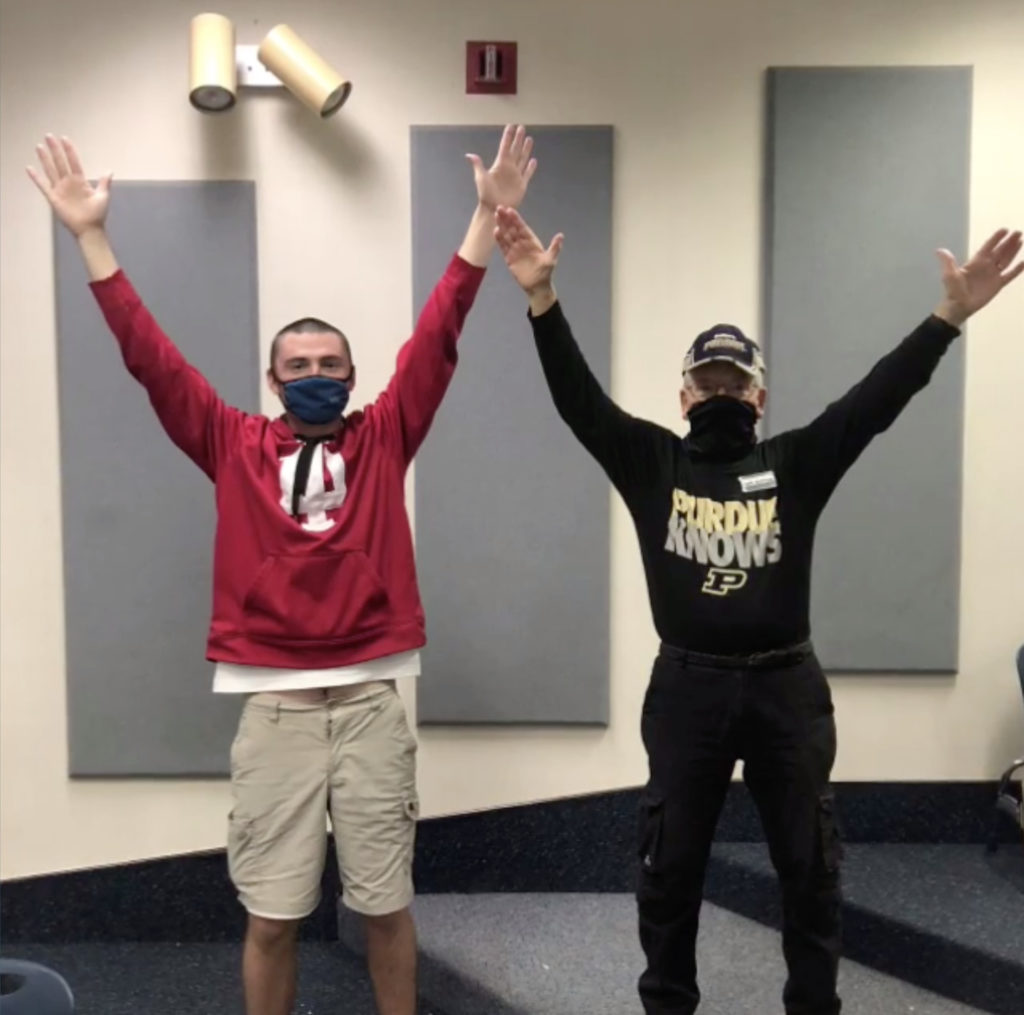 It's obvious that 80+-year-old Wittig is always on the move. His walking inspired one of Orchard Park's most popular enrichment club activities, the Walkathon. Wittig and his wife Marty are serious walkers and he shares they thoroughly enjoy the Walkathon activity since it is outside and gets the kids moving too.
"I'd never been hospitalized before 2015," Wittig says. "But I've had two hip replacements and one serious bicycle accident. After the accident, I chose walking for my cardio exercise and I still lift some pretty serious weight for my age."
One thing is for certain, Wittig stays busy, active, and engaged and he is beloved by his ESE students. His focus on care and respect for others is something the students really benefit from whether they are learning good sportsmanship during an ESE activity or club or assisting each other with homework.
"I've focused on my health for over 25 years," says Wittig. "I know firsthand that beyond taking care of our day-to-day physical health we need to commit to taking the time to care for, nurture, and grow a positive mental health mindset as well."
Join Wittig on our ESE team! We are currently hiring counselors to help with our program. Learn more and apply at carmelclayparks.com/work.
Written By: Sheryl Rodgers
Sheryl focuses on branding and marketing engagement. She's a storyteller, editorial and media consultant, and brand builder. This story was written in partnership with Pickett & Associates.