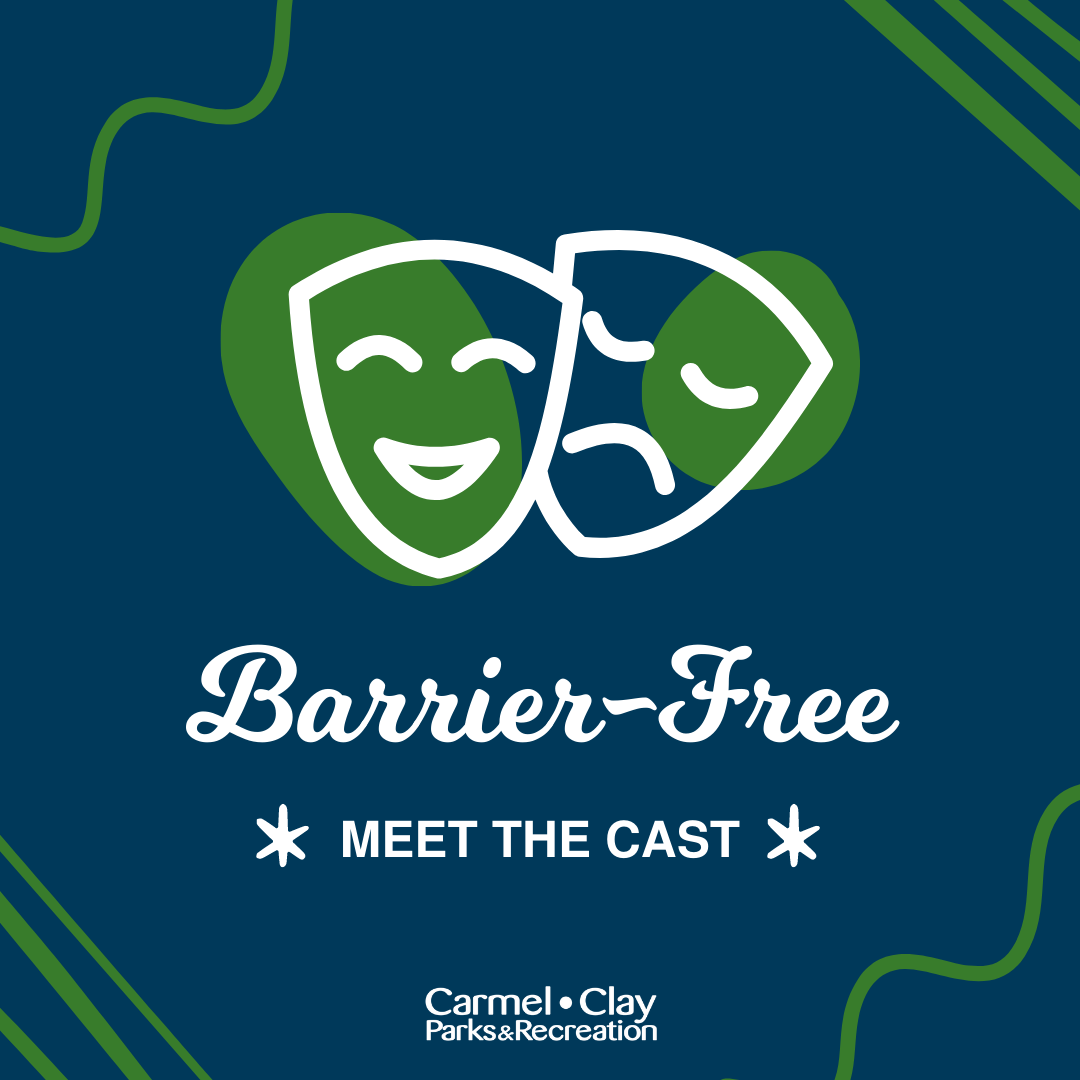 World Gone Rocked: the cast & creating their characters
Performances:
   – March 12 at 6 p.m. ASL interpreter provided.
   – March 13 at 2 p.m.
Tickets available online through March 10. Tickets also available for purchase at the door on both performance dates.
Meet the talented cast behind the 2022 Barrier-Free production,World Gone Rocked!, and learn more about what inspired each of them to create their characters.
After months and months of practice, this all-star crew is ready to take the big stage. Before the curtains rise,  get to know the cast below. Then it's lights, camera, action!
Cast: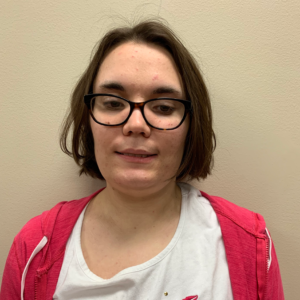 Caroline Dunklau (Zoe Clarice)
– Caroline is delighted to be performing in her second Barrier-Free show, and the very first on the Monon Community Center stage! Last year's show,
A Hero's Heart, w
as her first ever time acting in a play. This year, Caroline created the role of Zoe, who plays harmonica and tambourine in the Party Animals. Zoe is a good friend to her bandmates and her heart is filled with music. During our improvisation process, the cast explored what it was like to lose a pet. It was an experience many in the cast had shared. Being the dog lover she is, Caroline wanted this to be a part of Zoe's story. Zoe's story ends with adopting a new puppy to snuggle close. Special thanks to the show's directors Deborah and Sarah, and to all her friends in the cast.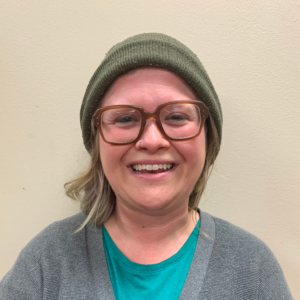 Deborah Fisher (Hanna Winters, Assistant Director & Stage Manager)
– This is Deborah's second season assisting with Barrier-Free Theatre! She is working toward becoming a Registered Drama Therapist, and has been involved with the Improv Cincinnati community theatre. She fulfilled a dream in being able to work at Cincinnati Zoo's Festival of Lights Madcap Puppet Show. In this year's production, Deborah plays Hanna Winters. Hanna embraces her different brain and sees a world without stigma around disability as something to strive for as it crosses all cultures and people. She based this character on her own experiences with ADHD and the deep gratitude for the answers that came to light when she was recently diagnosed. Deborah would like to thank her partner Kenny and her Mama for supporting her as she has discovered and pursued her dreams.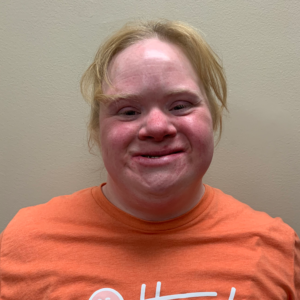 Kelly Kaser (Jasmine Peterson) – Kelly is so happy to be acting in her fourth Barrier-Free show this year! A veteran actress, Kelly has also been involved in Shakespeare in the Park and Playback Theatre at the Monon Community Center. Kelly was inspired to play a strong "warrior princess"-type character this year, which is how Officer Jasmine Peterson came to be! Jasmine loves her family and wants to protect her community. Kelly enjoys Barrier-Free and being with a group of people who love to sing, dance, and tell jokes. They make her laugh! Special thanks go out to Kelly's family and her good friends at Barrier Free–Sarah, Kelvin, Katie, and Deborah.
Abby Love (Kelsey Peterson)
– Abby has been acting with Barrier-Free Theatre since the very beginning. This is her fourth season! Prior to Barrier-Free, Abby had experience acting in her high school theatre class. Her character in
World Gone Rocked!
was named after Abby's real life friend Kelsey from the IU dance marathon. Abby enjoys being a part of the Barrier-Free ensemble because she loves being able to see her friends in the cast and acting as a member of the Peterson family. Abby would like to thank her mom and dad for driving her to and from rehearsal. She also wants to thank her friend Kelsey for the inspiration for her character name in the play.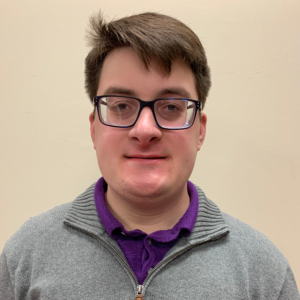 John Noal (Nicholas Barker) – John is thrilled to make his Barrier-Free Theatre debut this year playing Nicholas in World Gone Rocked!. He has enjoyed creating and playing the role of the drummer in the Party Animals, because Nicholas is cool, stylish, and ready to rock. Nicholas is a good friend to his bandmates and together, they are famous, which is pretty cool to play. John looks forward to every part of the rehearsal and performance process, and to celebrating a job well done. John would like to thank the audience for coming to the show and supporting the ensemble. He would also like to thank his cast mates for being supportive of one another. "Welcome, and enjoy the show!"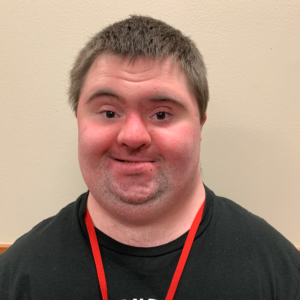 Evan Ollier (Albert Peterson & Guest Director) – Evan is delighted to be acting in his fourth season with Barrier-Free Theatre. He has also been involved in community and school productions for many years. This year, Evan takes on the special role of guest director, assisting in the creation of the opening scene of World Gone Rocked!. In addition to guest directing, Evan plays Albert, the father of the Peterson family. He created this role because he loves the idea of being married and having a family, and would love to someday have a large family of his own. Evan enjoys being involved in Barrier-Free and spending time with the cast and directors. Evan would like to thank his girlfriend, Lily for her support!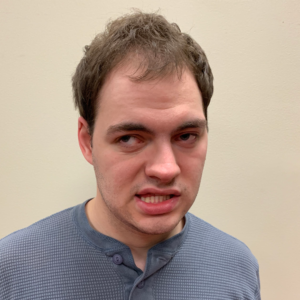 Matt Rivelli (DJ Kong)
– Matt is thrilled to be acting in his third Barrier-Free Theatre show! Matt is a movie, music, and TV buff, so it comes as no surprise that he joined this ensemble and took theatre classes in high school. His inspiration for DJ Kong came from the idea of gorillas being "party animals." He wanted to make his gorilla-inspired character a DJ because he has aspirations of being a DJ in the future. Matt loves a good dance party! Matt loves being in Barrier-Free because he gets to show off his acting skills and he plays an important role in the story. Matt sends his thanks to his family for always coming to the performances to support him, and to DJ Dance for being his inspiration.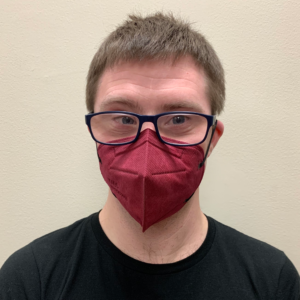 Tomas Silva (Robert Stein) – As a lover of Broadway shows, Tomas is excited for his first ever Barrier-Free performance! Tomas modeled the role of Robert after a famous suspense and horror writer. He enjoys weird and creepy stories, so the first scene of World Gone Rocked! is especially fun for Tomas to act in. His character becomes very wolf-like in his movement and voice. Tomas would like to thank his fellow Barrier-Free actors for being such a fun and supporting group!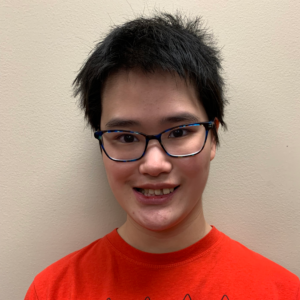 Lily Thompson (Wolfgang Peter White) – Lily is excited to be returning to the Monon Community Center for her third Barrier-Free Theatre performance! No stranger to the stage, Lily has been directing and acting in an annual Christmas production since 2014. Her character this year takes his name inspiration from some of Lily's favorite composers, as well as a favorite Disney character. Can you guess these inspirational figures? Lily was also driven to play the antagonist this year, taking on the sinister role of the Castle Theatre's resident phantom. Her favorite part of the show is saying her magic incantation as she begins to hypnotize the band. Special thanks goes to her mom for bringing her to rehearsal each week, and to Amazon for delivering the gauntlets for her costume!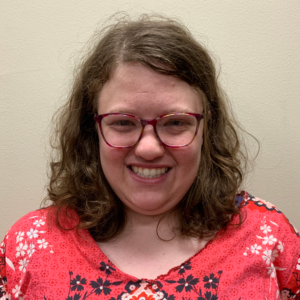 Grace Vittorio (Christy Nelson) – Grace is thrilled to be performing in World Gone Rocked!, which is her fourth Barrier-Free show! Grace enjoys acting and is looking forward to getting involved in more community productions in the near future. This year, Grace is playing Christy, the singer of the Party Animals. Christy is adventurous, brave, talented, and a team player…all things that Grace hopes to be! Grace loves being a part of Barrier-Free because she gets to have fun with her co-stars and friends, and gains more experience in acting. Special thanks go out to Grace's family and her friends at Barrier-Free!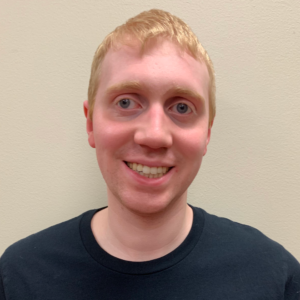 Michael Warmelink (Paul Peterson) – Michael is honored to be performing in his first ever Barrier-Free show! He greatly enjoys acting and has performed in school plays in the past. Michael created the character of Paul Peterson because being a news reporter on TV is fun, and he gets to share important news with people. Plus, he has a really great reporter voice! Michael would like to thank his family and friends for all their support. "I hope you like the show!"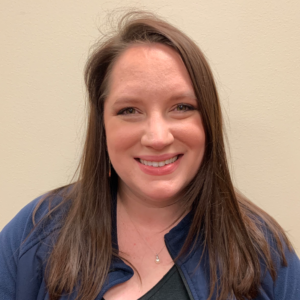 Sarah Fenster (Director) – Sarah is delighted to be a part of her third Barrier-Free production at the Monon Community Center this year. A lifelong theatre artist, Sarah graduated with a degree in Theatre from Michigan State, and a masters in Drama Therapy from Kansas State. She has also been involved with the original Barrier-Free Theatre company located in Manhattan, Kansas, directing that group's production in 2013. Sarah feels passionate about the power of performance in drama therapy. The opportunity to share a personal story with your community, and for that community to witness your true voice, is a unique and important experience that Sarah is always honored to facilitate. World Gone Rocked! is no exception. Sarah would like to thank her husband Kurt for being her forever adventure partner, and to their son Arlo for giving them a reason to celebrate National Pigs in a Blanket Day.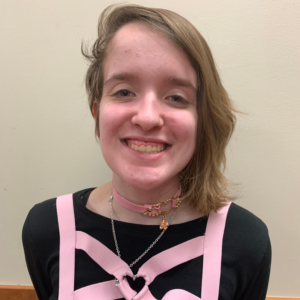 Mac Osborne (Stage Manager)
–
Mac is new to Barrier-Free Theatre this year, and serves as a stage manager for the production. They have been involved in theatre classes for four years, and have performed in a musical. They also have experience writing their own scripts. They have enjoyed the Barrier-Free experience and getting to know the cast members. Their thanks goes out to their mom for introducing them to Barrier-Free and for bringing them to rehearsal each week. Thanks also to Kelvin, Sarah, and Deborah for working with them. Enjoy the show!
Be Barrier-Free!
Join us next season and help us create a brand-new, original play! Barrier-Free Theatre is looking for community members with and without disabilities to join our ensemble for the 2022-2023 season. We will be meeting weekly from August through March (excluding holiday breaks). Come help make our cast truly inclusive, and have fun while doing it! No prior theatre experience necessary. For details, contact Sarah Fenster: sarah.m.fenster@gmail.com.