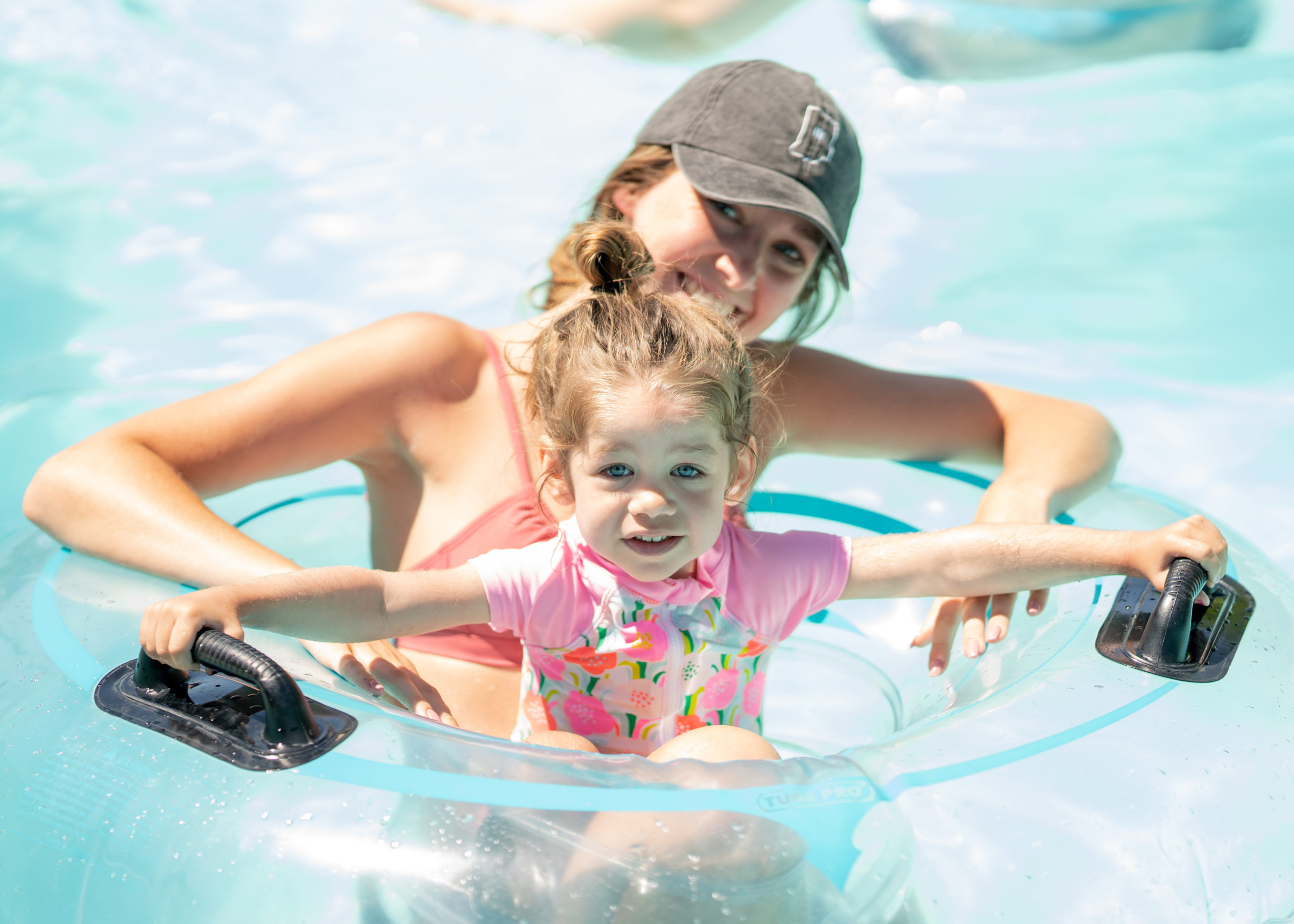 Are you ready for summer? Trips to the beach, grandma's house, or any hotel often include a pool and lots of swimming. Your kids have new swimsuits, goggles, and mermaid tails… but do they have the swim skills? Many kids haven't been in the pool since last summer, and they need a refresh. As you prepare your family for all things vacation, don't forget about swim safety!
Swim Lessons Prevent Injury & Death
The Center for Disease Control and Prevention's number one tip for keeping your kiddos safe around water is to take swim lessons. Drownings are a leading cause of injury death for young children ages 1 to 14, and three children die every day as a result of drowning.
A refresher course before swimming in the pool this summer is the best way to keep your family safe and have a great family vacation! Now is the time to start sharpening those swimming skills for summer – and the rest of their lives.
Learn Life-Saving Skills in a Supportive Environment
The Monon Community Center offers many levels of swim lessons, all of which are based on age and current swim ability (to see which program is right for your child, review our swim level guide).
Once placed in the appropriate swim program, your kids will not only learn how to swim and float, but they will also learn how to be safe, follow pool rules, and swim with others. No matter their current skill level, all kiddos enrolled in swim lessons will improve their confidence, skills, and water awareness. And consistency is key! The more you have your kids in the water, the more they will grow into strong swimmers.
Being proactive ahead of spring break and other vacations allows your child(ren) to develop their swim skills alongside professionals in a welcoming, supportive environment. They will not only gain the skills necessary to be safe around water but also the confidence to apply those skills in a new, potentially unfamiliar environment like vacation.
Ready for Safe, Fun in the Water
Giving kids the knowledge and swim skills they need to be successful and safe in the pool, at the beach, or on a boat is the top priority. Water emergencies can happen anywhere and at any time. Take the extra steps to make sure your whole family is ready for all types of water fun!
Enroll your kids in one of our many swim programs today.