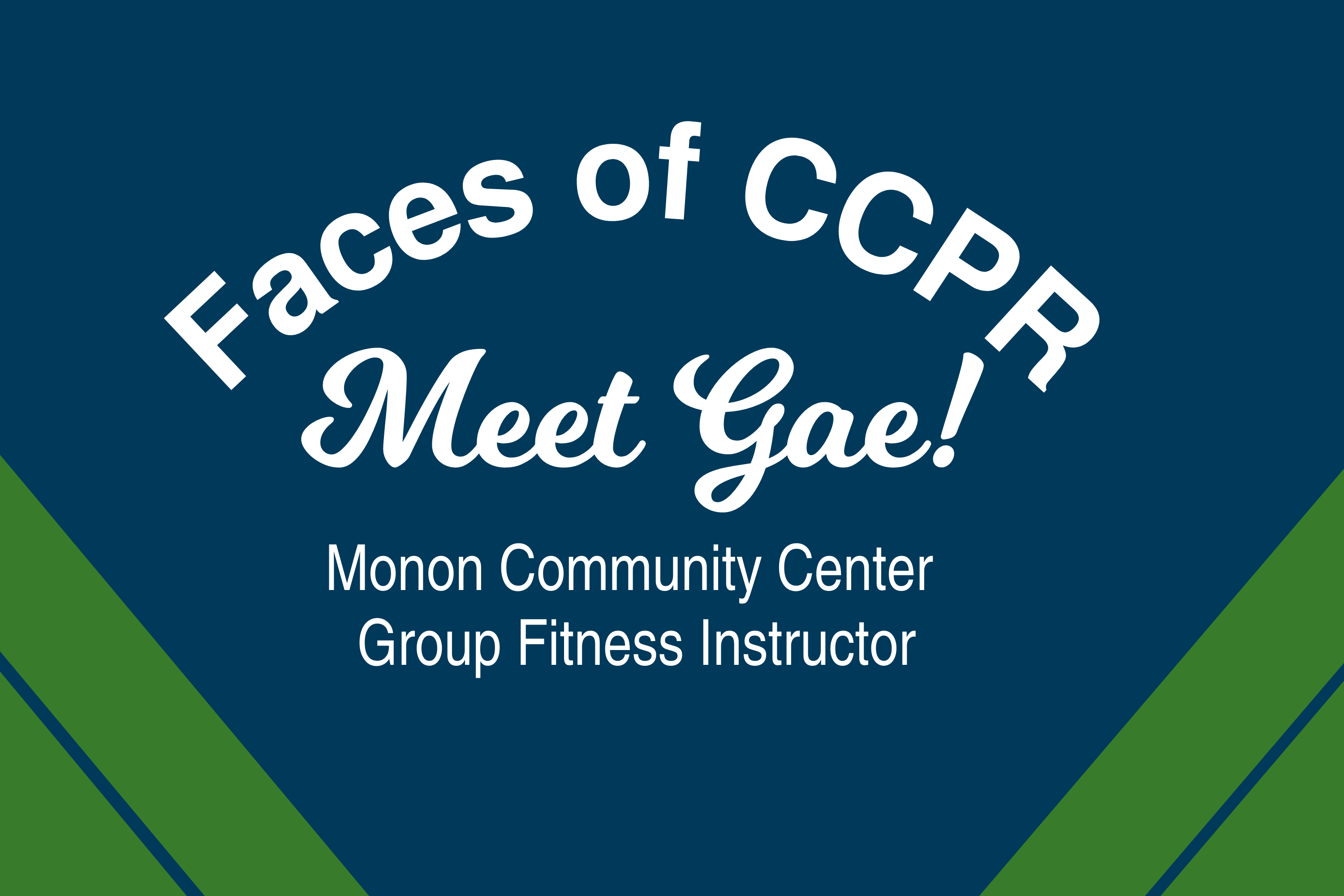 Staff Spotlight: Gae, Group Fitness Instructor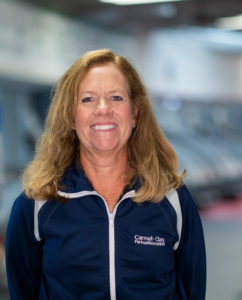 Maybe they inspire you to crank out one last rep. Maybe they guide you through mindful meditation. Maybe they teach you how to blend paint or play pickleball. No matter the context, our staff are passionate about what they do and they're experts in their respective fields.
In this series, you'll learn more about the people in our navy shirts and we'll get to brag about our talented teammates. Today we're sharing a Q&A with Gae, one of our Monon Community Center group fitness instructors.
Q: How long have you worked at the Monon Community Center?
I have been teaching at the Monon Community Center for over 12 years.

Q: What do you enjoy most?
There isn't just one thing I enjoy most. The top reasons I enjoy working at the MCC are:
The people!! The folks that take my classes (and other clientele in the center) are wonderful. They are positive, committed, hardworking, energetic, and encouraging. They appreciate their instructors and frequently give a verbal thanks and sometimes, a hand-written note.
The environment. I work with a great team and have a terrific supervisor.
The options. As an instructor who teaches multiple formats, I appreciate having such a variety of equipment to choose from when leading a class.
I personally love to encourage people to be healthy, fit, and successful in their workouts.  It's very rewarding when someone is getting the results they had hoped for.
Q: What's your favorite type of exercise?
I can't say I have a favorite form of exercise. As for teaching formats, I love cycle, strength, and Pilates most of all. I also love step and interval classes. My personal workout favorites include: lap swimming (outdoors), cycling (outdoors), golf (my favorite sport) and in the winter, downhill skiing. I LOVE being outside and always have.

Q: Do you have a favorite member success story?
There are several participants who have approached me over the years to share the impact I had on their fitness journey. Some were weight loss stories, others just loved being given very specific coaching so they could improve the quality of their workouts, whether in class, or on their own.
One of my favorite stories comes from a University of Michigan all-American soccer player. She told me the strength and agility she had gained from my (and a few others') classes gave her an incredible edge on the playing field. Wow!! That was a boost!! Another gal who was taking my cycle classes at the time, decided to join a predominantly male cycle group. She struggled to keep up with their training schedule. (She too, had been a collegiate volleyball athlete in her day.) She said the coaching and intensity of what she was getting in class really helped her keep up mentally and physically. She said their training was brutal!
Q: What's your favorite songs to workout to?
My Body by Young the Giant
I Lived by One Republic
Roll Up by Fitz and the Tantrums
Thunderstruck by ACDC
Takin' Care of Business by BTO and Sandstorm
Q: What do you like to do outside of work?
Outside of work, I love to be of help and service to others. I enjoy working with at-risk youth in the Indianapolis inner city.  My husband and I mentor engaged couples through our church. (We will have been married for 40 years as of 9/25/22 and have really enjoyed each other tremendously and wish to share that joy with young folk.) I love to engage in many sports. My favorite is golf, (my husband and I regularly play together) followed by swimming and skiing. I love pickleball, enjoy cycling, used to play tennis and at one time, was a runner. Put me outside on a sunny day and I am a happy camper!! I also love to read and do word puzzles to keep my brain sharp. I love spending time with our 3 adult kids (all of whom are currently local). We have great fun with regular game nights (about 4 or 5 times a year) I also love to spend time with our granddaughter. She is such fun!

Q: Share a fun fact if you want.
Fun fact……….my name comes from my father's initials. His first name is Gary. My parents chose my name because they loved that at the time, the name Gae meant "happy". It didn't hurt that it is spelled to reflect his initials either. G.A.E. 🙂 (I have never liked my name.  I was teased relentlessly about it when I was in middle school.)   
We are so thankful for our awesome MCC fitness team! Check out our group fitness schedule to work out with Gae and our other rockstar instructors. And don't forget, MCC members get unlimited access to our 100+ weekly group fitness classes!