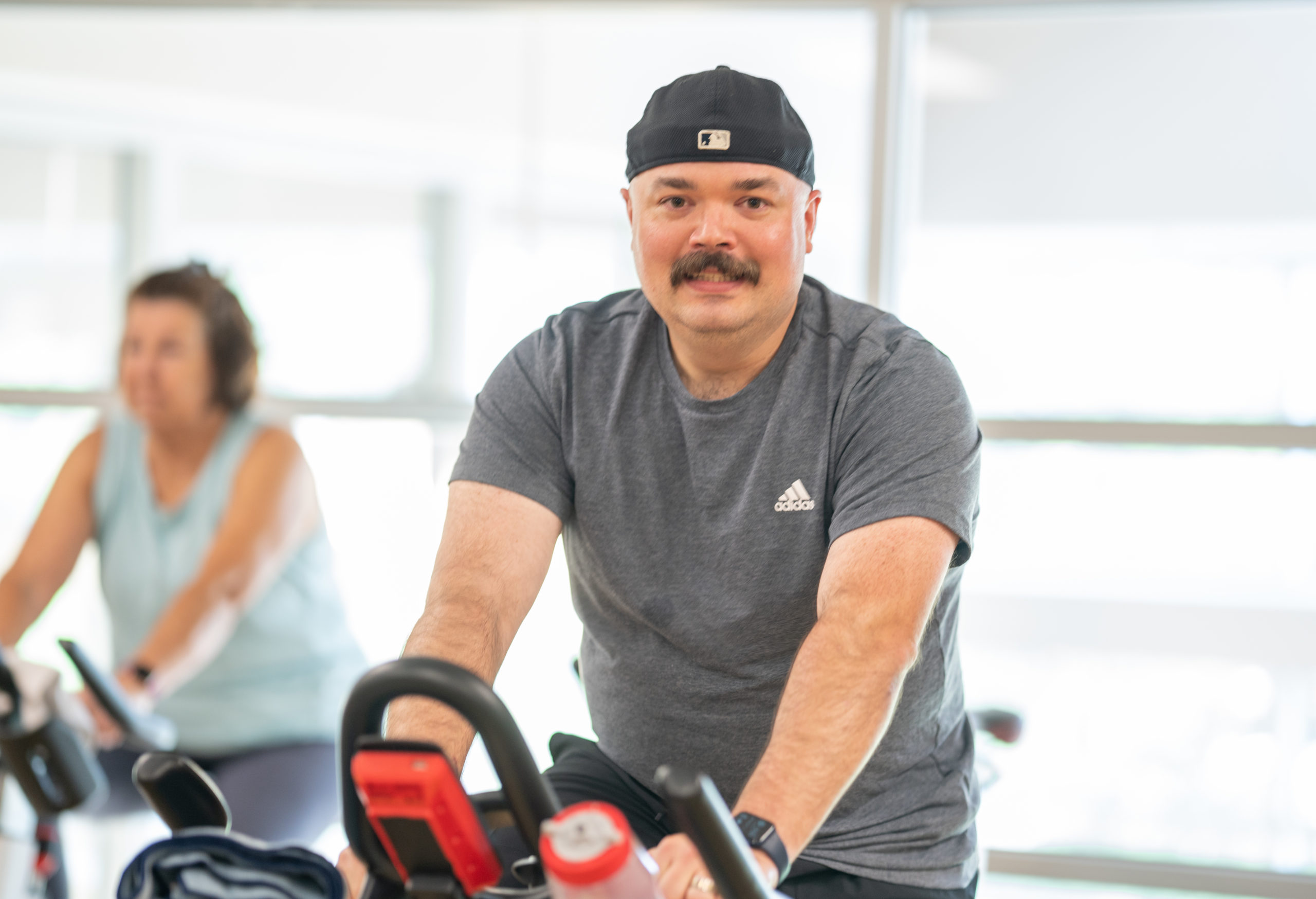 A Tried-and-True Gym: There's No Better Option Than the MCC
It's good to know what you like and what you don't, especially when it's comes to something as personal as your health. Monon Community Center (MCC) member Matt P. trialed several gym options over the past several years. Something always drove him back to the MCC – community.
"When I wasn't an MCC member, other gyms didn't feel quite right," Matt shared. "I missed the friendliness of the MCC staff and the camaraderie shared among the members. From fitness instructors to fellow group fitness participants to front desk staff, every interaction at the MCC was always positive and welcoming."
Matt noted that the people really matter to him when choosing a gym. But the amenities the facility had to offer was at the "heart" of his decision, too.
"It's been a goal of mine to improve my heart health – and I have! The MCC offers so many group fitness classes and an abundance of equipment I've needed to help achieve my goals."
Matt's favorite things about the MCC are the cycling group fitness classes, the weight area in the fitness center, and the sauna. He and his family also love the indoor pool as well as The Waterpark during the summer season.
"I love the cycling classes at the MCC," shared Matt. "I'd like to give a special shout out to all the cycling instructors, especially Brian. He really helps new participants feel at ease by explaining class structure, showing them how to use and adjust equipment, and explaining the importance and benefits of wearing the proper protective clothing specific to cycling."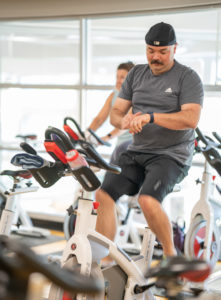 To so many like Matt, the MCC is more than a gym. It's a place for connection, community and crushing your heath and wellness goals. Matt's done the homework for you and his choice is clear, "If you live in Carmel or anywhere in the surrounding area, there truly is no better option than what you get with the MCC!"
You can get access to all the MCC with our monthly and annual membership options! Adult memberships include access to all our amenities! No hidden costs, fees or contracts. Just a great price for a great facility. Join today!