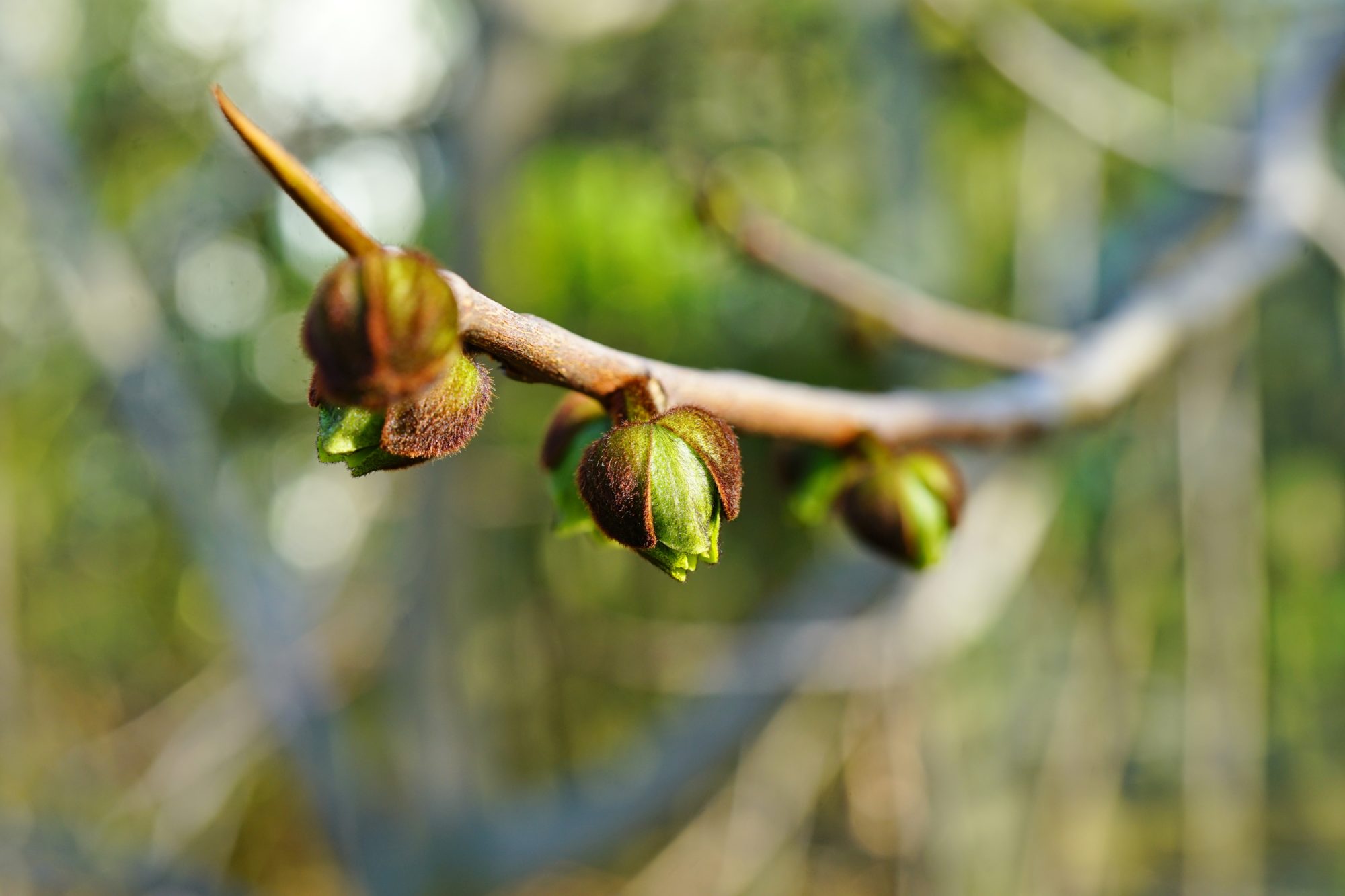 The food forest and its benefits
Creating a sustainable legacy at Founders Park
I first encountered the concept of the food forest while watching Kiss the Ground documentary that was shown on the big screen of Midtown Plaza in a partnership screening between the City of Carmel and the Carmel Green Initiative. Narrated by actor-turned-environmental-activist Woody Harrelson and with cameos by Tom Brady and Gisele Bundchen, the film discussed principles of regenerative agriculture and the concept of drawdown – the idea of reducing levels of greenhouse gasses in the atmosphere by rotating crops, planting more trees, and allowing animals to graze cover crops instead of living in feedlots.
Fascinated by the concept, I started researching more about food forests, also sometimes referred to as "forest gardening" or "edible forests". A food forest is, essentially, a low-maintenance, sustainable, plant-based food production and agroforestry system based on woodland ecosystems, incorporating fruit and nut trees, shrubs, herbs, vines, and perennial vegetables which have yields directly useful to humans. Food forests can range from complex seven-layer permaculture systems to simple plantings of edible fruit and nut trees in one's backyard. The key principles are the incorporation of native plant species, choosing agriculturally valuable plants, considering the local ecosystem, and creating a setup that is viable long-term.
Why food forests? 
Nature has been growing plants for 460 million years, and trees for 370 million years, while modern humans first appear in the fossil record in Africa about 195,000 years ago. About 10,000 years ago humans decided they could "improve" upon nature which marked the beginning of the systematic husbandry of plants and animals – a system we call agriculture. Modern agriculture creates unbalanced monocultures that are preserved through relentless chemical warfare. However, specialists in many countries began realizing that, with 460 million years of experience, and a 9.6-billion-acre garden, nature has refined the way to grow self-sustaining gardens better than anyone. A movement was created to encourage shifting agricultural practices towards more natural management, including forest gardening.
The key is designing and building natural ecosystems full of life, that look after themselves, just like a forest — but which contain plants of our choosing. The design system of a food forest looks at natural systems and patterns and emulates them to design food production that integrates harmoniously with nature. Nature grows in a highly optimized pattern, utilizing multiple layers and making the most of both horizontal and vertical space. Once established, the food forest needs very little tending as nature already knows how to help these plants grow in the best way possible.
Bringing a Food Forest to Carmel Clay Parks & Recreation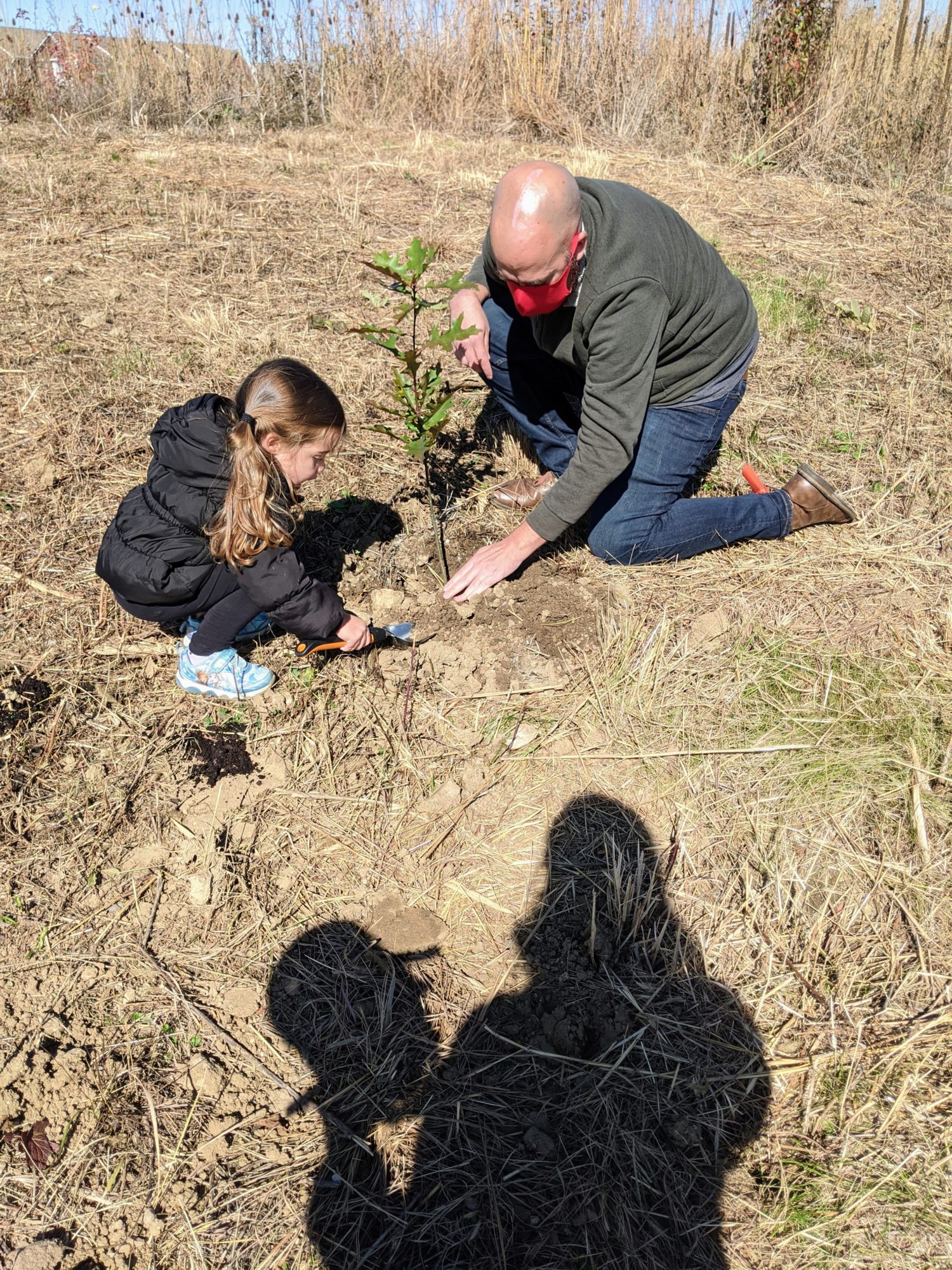 As I continued my search, I came across an organization that is a part of this movement – the Fruit Tree Planting Foundation. They are an award-winning international charity dedicated to planting fruit, nut, and medicinal trees to alleviate world hunger, combat global pollution of the environment, strengthen communities, and improve the surrounding air, soil, and water. They strategically donate orchards that serve communities for generations to come.
We submitted a grant proposal on behalf of Carmel Clay Parks & Recreation and were awarded a grant to plant 100 trees! Working closely with the Foundation, we decided that, instead of planting a classic orchard, we would establish a beginning of a food forest in Founders Park by planting native Indiana fruit and nut trees – persimmons, paw paws, American plums, hazelnuts, elderberries, and more. When these trees mature, they will become an educational laboratory for our nature and sustainability programs as well as an invaluable food resource for the community.
We will plant these trees on Saturday, October 23 from 11 a.m. – 3 p.m. at Founders Park. The public is welcome to this family-friendly event – we would love your help planting this many trees! Lunch will be donated by Lou Malnati's and volunteers will receive various giveaway items. Join us for this legacy project and know that you have made a difference for the health of the land and future generations!
Registration required.