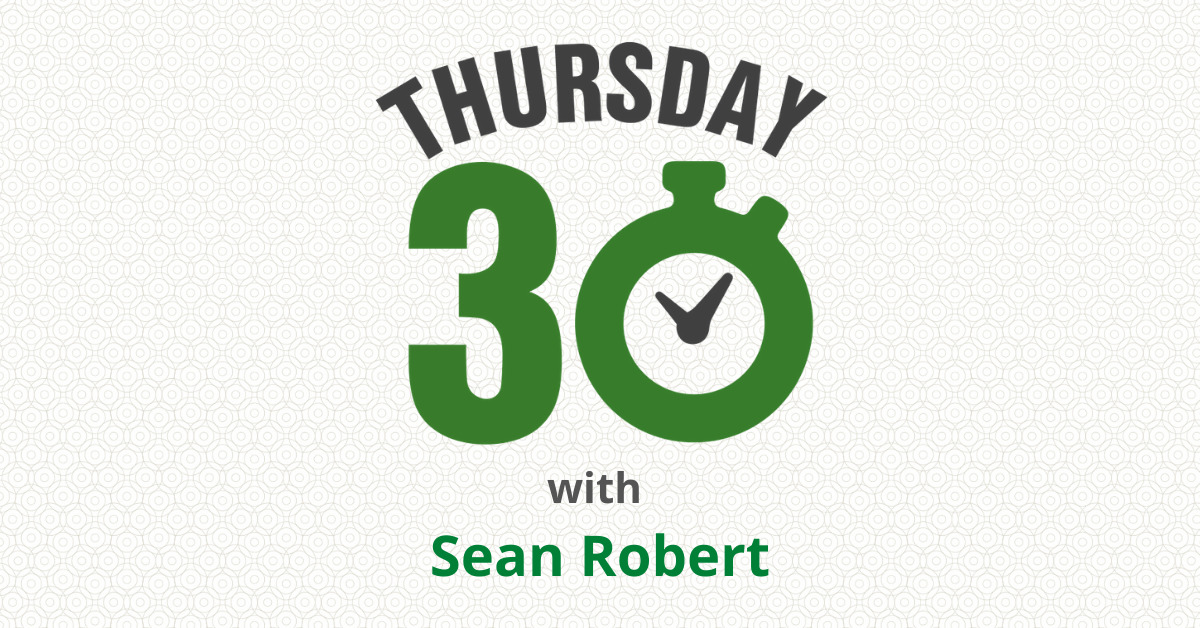 Thursday 30: All-Levels Cycling
Thursday 30 is a way for us to support our fitness community! The purpose of these videos is to bring you a variety of workouts from our Group Fitness Instructors, Swim Instructors, and Personal Trainers. We are here for your fitness journey.
Today we're sharing a 30-minute all-levels cycling workout with Monon Community Center Group Fitness Instructor Sean Robert! You may also know Sean as our Recreation Services Manager Aquatics Operations – which is a fancy way of saying he's in charge of all indoor aquatics and The Waterpark.
Sean has been riding a bike since he was a toddler when his dad would take him for rides around their neighborhood. That love for bike riding later evolved into a love for cycling. 
About nine years ago he began cycling for fitness. Since then he's competed in cycling races, started operating a pedicab business, and traveled across the country on his bike. For the past four years, he's also been a cycling instructor here at the Monon Community Center.
Cycling is great for overall fitness. From a fitness standpoint, cycling is a great cardiovascular workout. As you build your stamina and muscle over time, it can also be a great strength and endurance workout.
Sean's workout can be done on any of the cycling bikes in the MCC Fitness Center. The workout is all-levels, which means it is easily modified for anyone, from beginners just hopping on the bike to seasoned cyclists.