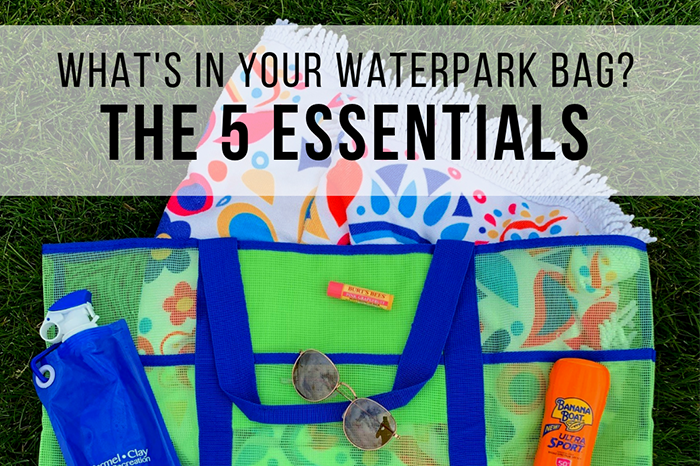 It may not be June 21 yet, but it's officially summer with Carmel Clay Parks & Recreation and out at The Waterpark! The days are getting longer and the sun is getting hotter. That means it's time to take advantage of The Waterpark and all its glorious summer amenities! Whether you are visiting for some relaxing self-care or a jammed packed day of fun, we're sharing the five essentials you should bring along in your Waterpark bag.
Sunglasses
Let's be honest. Nothing is worse than forgetting your sunglasses and squinting in the sun all day. When you're packing your waterpark bag make sure to bring along your favorite shades to protect your eyes. If you arrive and can't seem to find your sunglasses in your bag, don't worry. We always have you covered! At the admissions buildings, near the front entrance, you can buy a pair.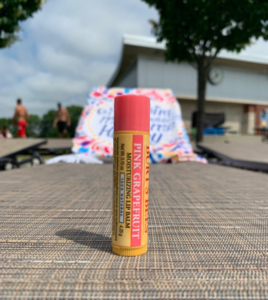 Lip Balm
Another important area to protect from the sun – your lips. Keep them smooth and soft, and don't let them get dry and cracked. They can get sunburnt too, so make sure your lip balm has SPF. Lip balm will make a world of difference for your day at The Waterpark.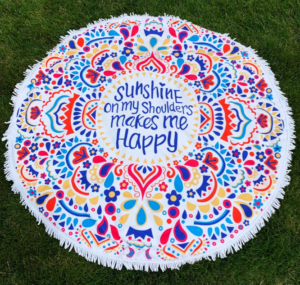 Beach Towel
Express yourself! Find a towel with bold colors or a cute pattern to show off your personality. And – it's easier to find! Laying out in the grass is a lot more comfortable with a soft towel, especially when lounge chairs go fast around The Waterpark. Skip the hassle and layout on your comfy, fun beach towel!
Reusable Water Bottle
Phew, the sun takes a lot out of you. One of the most important things you can do when spending a day in the heat is hydrate! hydrate! hydrate! Staying hydrated helps keep your body temperature stable and keep your fluid levels up. If you have a hard time remembering to drink water, think about downloading an app that will help you track your water intake. Don't go thirsty! Bring your refillable water bottle with you to stay cool and refreshed. Get a refill at the water bottle fill station located near the lifeguard stand.
Sunblock
While having fun is one of our top priorities, so is health and wellness! Don't forget to protect your skin by wearing sunscreen … you'll thank us later. We know everyone loves a tan, and that The Waterpark is a great place to get one, we just recommend you get one safely. Forget your sunblock? No problem! We have you covered (sunblock is for sale).
The Waterpark is open every day from 11 a.m. – 7 p.m.
We can't wait to see you walk into The Waterpark with your fully packed waterpark bag!