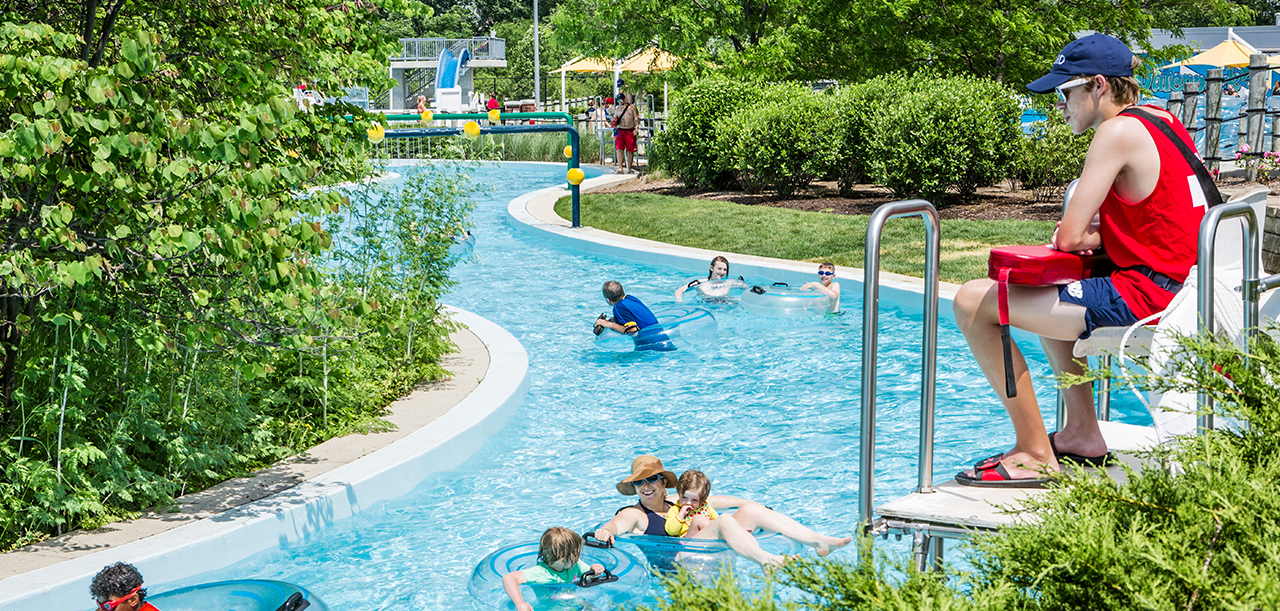 Dedicated to a Fun and Safe Summer Season
Whether you are planning a day at The Waterpark, a nature hike or a picnic, Carmel Clay Parks & Recreation (CCPR) is the perfect destination for staying active and making the most of the summer months. As part of staying active, staying safe while enjoying all there is to do should be top of mind for you.  And, it is for CCPR, too.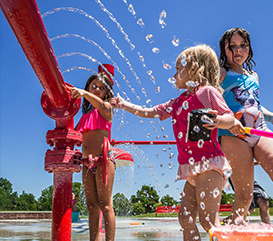 Certainly, visits to a pool or splash pad are always popular summer outings. Keeping your friends and family safe while enjoying a day of swimming and water play is a priority for CCPR and practicing some safety guidelines can be simple for your family and friends to follow as well. It's common knowledge that the use of chlorine in pools and splash pad or water activity areas is the first line of defense against germs that can make people sick. While CCPR is meeting and going above and beyond state and county regulations to ensure your safety, following these basic recommended precautions is important to ensure a safe visit.
The Indiana State Department of Health recommends:
Wait at least two weeks if you have had diarrhea.
Refrain from drinking the water.
Use a swim diaper for children who are not yet potty trained.
Keep pets out of the splash pad.
Additional precautions include:
Always showering or rinsing off before and after playing in a water activity area.
Making sure to wash hands after play and prior to eating or drinking.
Using proper hygiene after restroom use and before water play.
You may still have some questions about how CCPR is working to keep your family safe on a daily basis. Below are some basic questions and answers to help you understand basic testing and procedures.
Our Goal: Safety First
Carmel Clay Parks & Recreation is dedicated to providing a safe and enjoyable experience for all park visitors and are committed to maintaining the highest level of safety for our visitors every day.
Q: How many splash pads does CCPR maintain and where are they located?
A: There are three splash pads throughout the City of Carmel that are maintained by CCPR. Those amenities are located at Lawrence W. Inlow Park (6310 E. Main St.), Central Park Westermeier Commons (920 Central Park Dr. W.), and West Park (2700 W. 116th St.).
Q: Who manages and maintains the water system at the splash pads for CCPR?
A: CCPR splash pads are managed by certified Aquatic Facility Operators. These individuals are highly trained in water chemistry, disinfection, mechanical systems, operations, healthy pools, and safety. 
Q: What type of water system does a splash pad have?
A: CCPR has two different types of splash pads, recirculating and non-recirculating.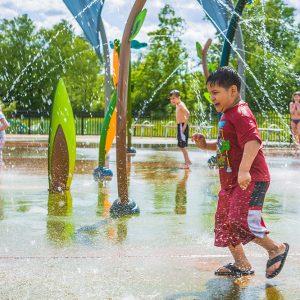 A recirculating splash pad drains water to a holding tank where it circulates through a filtration system and chlorine treatment before returning to the splash pad. The only splash pad that CCPR maintains that is recirculating is Inlow Park.
A non-recirculating splash pad receives water from a source (typically a well or city water) that is used only once and discarded. Both Central Park's Westermeier Commons and West Park are non-recirculating and drain into bio-swales.
Q: How often is testing conducted at CCPR's splash pad?
A: Only recirculating splash pads require testing per the Hamilton County Health Department (HCHD). The Inlow Park splash pad receives daily chlorine-level testing and weekly bacteria testing, which meets or exceeds testing requirements.
Q: What happens if a test result comes back with an out-of-range result?
A: With regards to any adverse test results CCPR may receive for the Inlow Park splash pad, we promptly follow Hamilton County Health Department's standards for addressing.
Q: What is a normal chlorine level at the splash pads?
A: The Indiana State Department of Health for Interactive Water Foundations, which govern splash pads, sets a level of 3.0 ppm chlorine to be required as a minimum.
Q: There have been numerous reports this summer about water-borne illnesses. Has CCPR had any indications of Total Coliforms (including bacteria derived from feces) and/or E.Coli during testing?
A: No. However, patrons should always remember to shower off and wash their hands after visiting a swimming pool or splash pad.
CCPR contributes to our community's outstanding quality of life by providing enriching, enjoyable escapes through recreation, fitness, and nature. Our goal is to engage and connect with you while you explore all CCPR has to offer. For more information contact Eric Mehl, Recreation and Facilities Director at emehl@carmelclayparks.com or 317.573.5254.