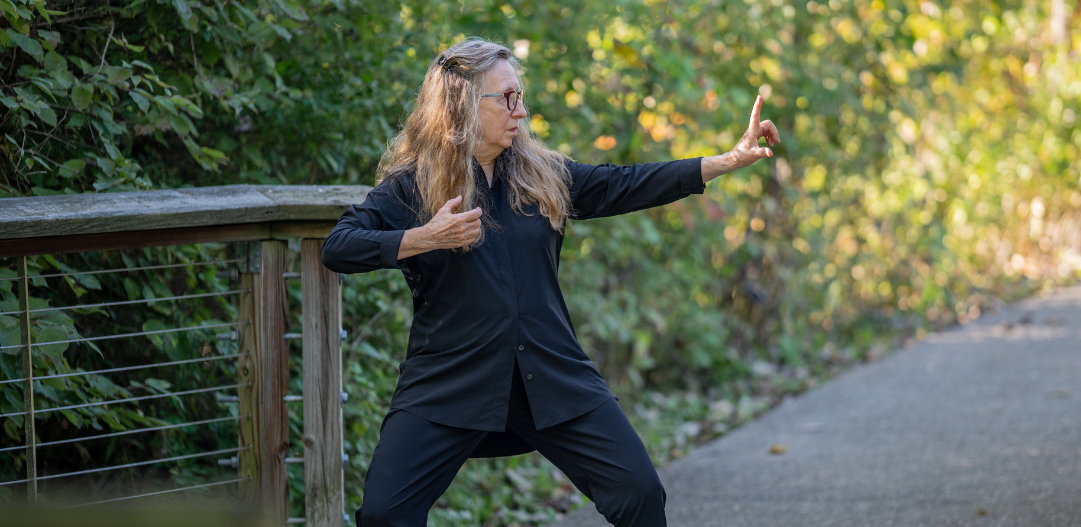 MCC instructor Victoria Wesseler shares benefits of tai chi 
Tai chi is gaining popularity in the United States as an exercise that heals both the body and the mind. Victoria Wesseler, a board-certified tai chi and qi gong instructor, leads several tai chi classes at the Monon Community Center. Today on the blog, she is sharing five reasons why you might want to give tai chi a try!
1. Tai chi alleviates and mitigates symptoms of many age-related chronic conditions.
Harvard Medical School refers to tai chi as "medication in motion." Tai chi can provide research-supported healing and support for those with memory loss, dementia, arthritis, heart disease, high blood pressure, sleeplessness, fibromyalgia, diabetes, Parkinson's disease, and back and spinal problems. Additionally, it can reduce stress and increase physical strength, mobility, balance, and endurance.
Well-respected medical groups now view tai chi as a viable complementary medical therapy. Peter M. Wayne, assistant professor of medicine at Harvard Medical School and director of the Tai Chi and Mind-Body Research Program at Harvard Medical School's Osher Research Center agrees and notes, "A growing body of carefully conducted research is building a compelling case for tai chi as an adjunct to standard medical treatment for the prevention and rehabilitation of many conditions commonly associated with age."
2. Tai chi can help you lose weight.
Don't let the gentle moves fool you–30 minutes of tai chi is a low-impact aerobic activity that burns the same amount of calories as thirty minutes of brisk walking.
3. Tai chi can help you strengthen your bones, keep your balance, and prevents falls.
According to the CDC, falls are the number one reason that individuals ages 45 and older visit the emergency room. Out of those who do fall, 24% will die within the first year from complications due to that incident. Of those who survive, 50% will never regain total mobility.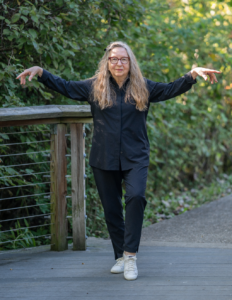 The movements performed in tai chi build bone density and muscle strength and vastly improve one's balance over time. Tai chi is recommended by the Mayo Clinic, Center for Disease Control and Prevention, Harvard Medical School, and National Council on Aging as the top exercise to do for balance improvement and fall prevention.
4. Tai chi can improve your memory … it may even make your brain grow!
Tai chi also has benefits for the brain's hippocampus, where memories are processed. One international study conducted by a team of neurologists from Florida and Shanghai found individuals who practiced tai chi three times a week actually developed increases in brain size and improved their scores on psychological tests for cognition and memory. No such results were seen in the control group that had no intervention. They noted their findings suggested that tai chi improves memory and may help delay the onset of dementia.

5. Tai chi is fun to do and has no barriers!
Tai chi can be practiced regardless of age, weight, or physical ability although some forms are more suitable for specific individuals than others. It requires no special equipment or clothing and can be done from standing and seated positions.  Tai chi is an exercise that can be practiced for a lifetime.
Several tai chi classes are offered each season at the Monon Community Center, from beginner to expert. Explore all our tai chi offerings in the "wellness" section of our seasonal program guide!
Victoria Wesseler is a Board Certified Tai Chi and Qi Gong Instructor. For information about Tai Chi and her classes visit www.taichieveryday.com or call 317-753-3871 or email vmwesseler@gmail.com.