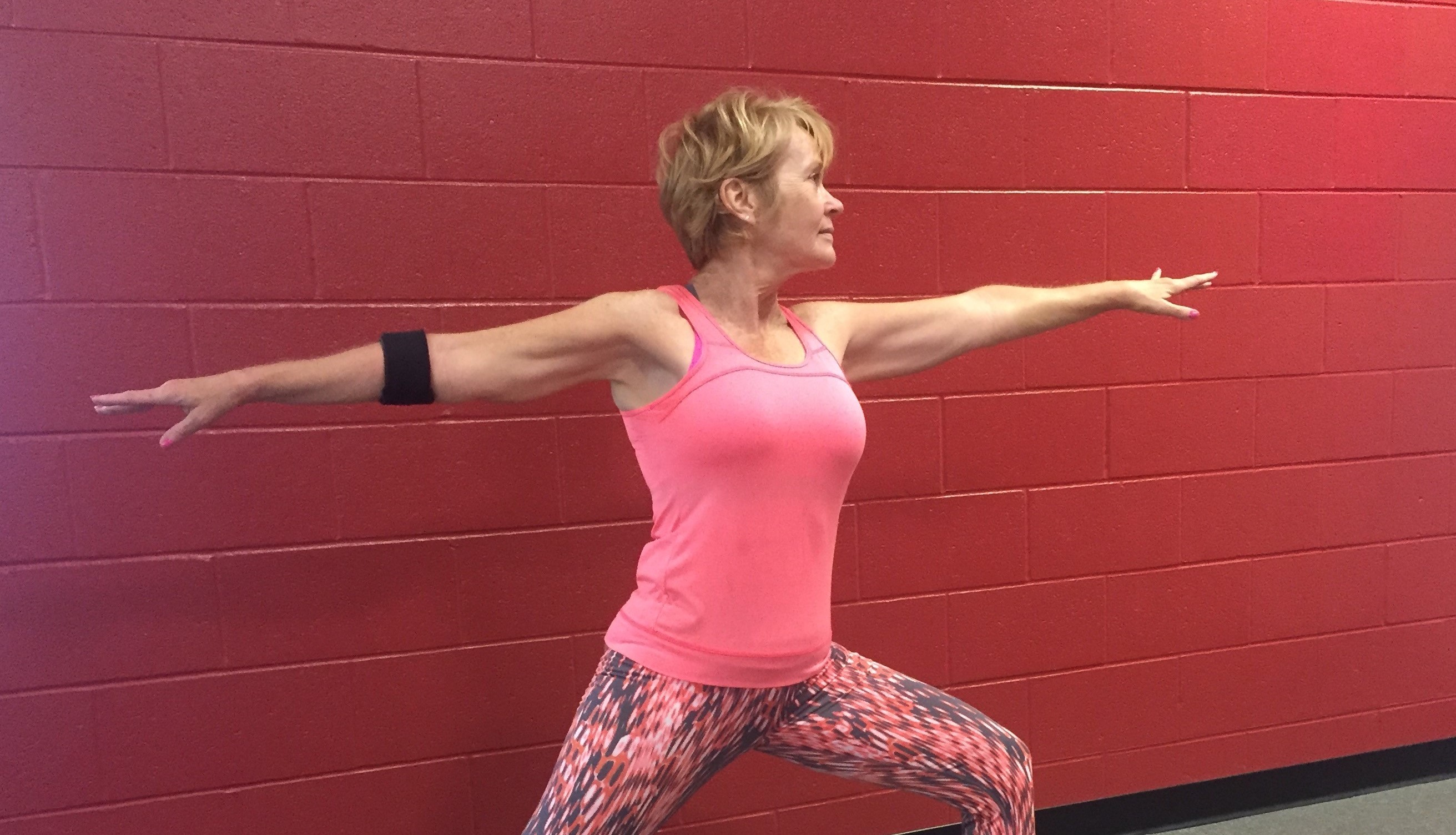 For Melanie, group fitness classes run like clockwork.
Active Strength on Wednesday, Yoga on Monday and Tuesday, and the list goes on. She wouldn't even consider scheduling an appointment or running errands that would disrupt her schedule. Staying active and healthy is very important to her.
"This is my sacred time," she said. "You can't miss a class or you fall out of the swing of things."
But it wasn't always like this for Melanie
For years, she struggled with arthritis in her wrists. She had trouble with everyday tasks like opening jars and gripping objects. If she brushed her wrist against something like a wall, the pain was excruciating. She was determined to find a solution and a way to work through the pain. Her doctor offered to fuse her wrists. But she didn't like that answer so instead, she turned to fitness.
While she had always been an avid walker, her true fitness journey started less than a year ago.
At the urging of her friends, she purchased a Monon Community Center membership. Although she thought she would just use it for the elliptical in the fitness center, she started attending unlimited group fitness classes. That was the beginning of her true life change.
To ease into activity, she started off with a Gentle Yoga class. Within the first few months, she started to notice a change – subtle improvements in her daily activities and her wrist pain was beginning to subside. She added another class, Active Strength, on Wednesdays. In this class, she began working with three-pound weights and this made a world of difference for her.
"I know as I age it's important to maintain strength and balance," she said. "I know I am getting stronger. I want to continue a healthy lifestyle for the rest of my life."
Now, nine months later she feels younger and stronger. She said her daughter even mentioned that she looks taller, which she said is thanks to a stronger core and better posture developed in her yoga classes.
Melanie's story is proof that determination and a dedication to a fit and healthy lifestyle can be truly life-changing.
We are thrilled to have provided the tools she needed to make that change and hope we see more success stories like her at the Monon Community Center!