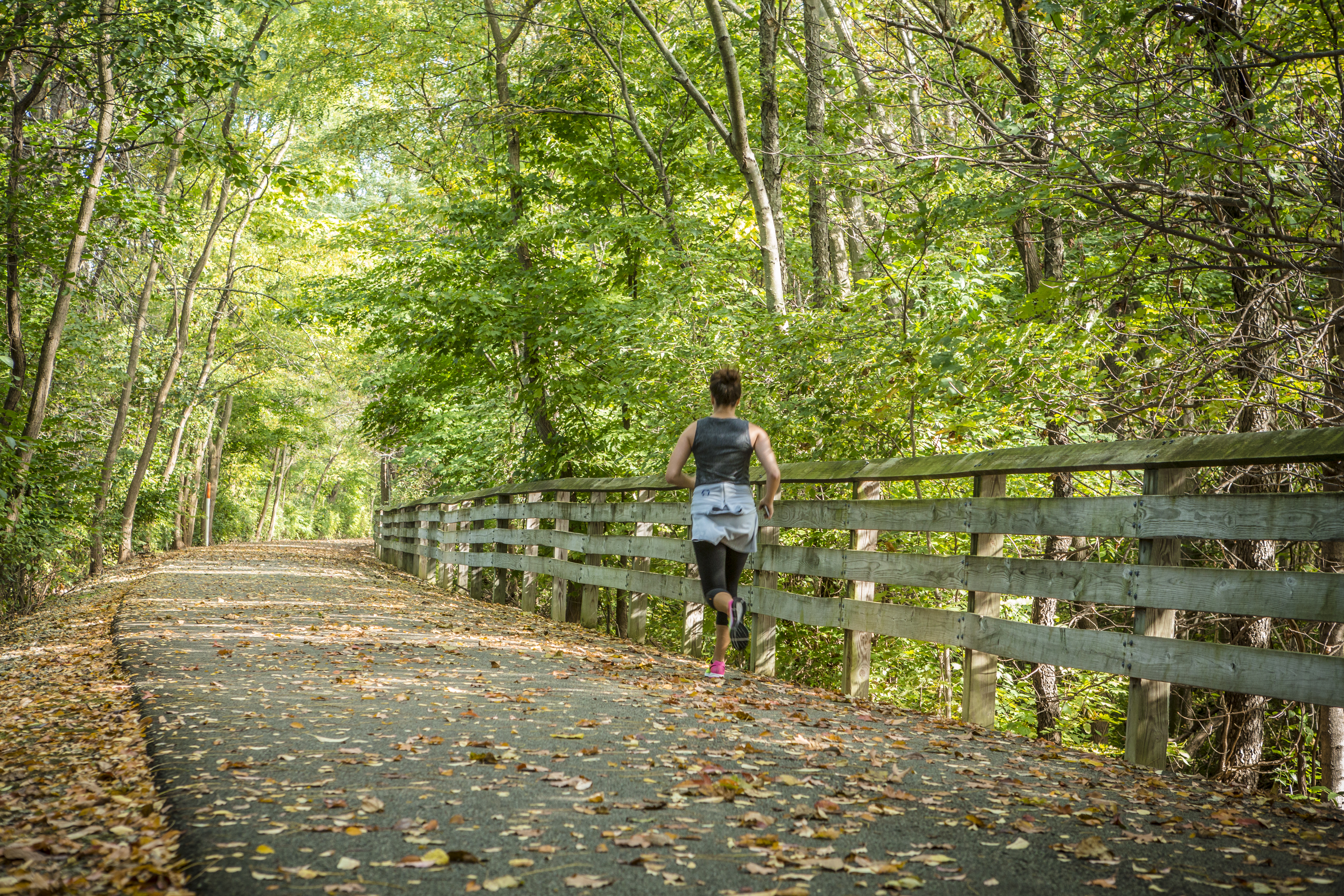 Where to Go for National Take a Hike Day 
Celebrate by getting out and giving back! Plus 4 hike recommendations. 
National Take a Hike Day is coming up next week on Nov. 17! Whether you're an avid hiker or you prefer a casual stroll, National Take a Hike Day is a day for everyone to enjoy time outdoors on your feet. Often times, you think of hiking only happening in faraway places but Carmel Clay Parks & Recreation is home to miles of trails throughout all sorts of terrain across the city.  
Why do you hike?  
Here are our park recommendations based on your interest! 
Wildlife + Bird Watching
The trails through Central Park are great for spotting birds and other wildlife. Make sure to bring binoculars and your camera to capture all the awesome things you see! In general, getting out and hiking is a great way to connect with nature. 

Exercise
Getting a workout in on a trail can be very rewarding. You get to be outside and breathe fresh air all while exercising. Hazel Landing Park is a great spot for a nice hike through the woods. You'll even get some nice views of the White River along the way! 
Destination
Some people go on hikes for fishing, photography or views. One park that has all and more is Meadowlark Park! This park is tucked away and sometimes people don't realize that if they follow the trail through the woods it wraps around a large pond! 
Connection
If you're headed out on a hike to connect with friends or family, consider the Monon Greenway. It's the perfect place to meet up and socially connect while maintaining social distance.  
Join in on the Hiking Fun 
There are a few fun National Take a Hike Day activities you can participate in both locally and nationally. Here's how: 
National Take a Hike Day at West Park 
Join our Natural Resources Coordinator Joanna for a hike through West Park on Nov. 17. Meet us at the Jill Perelman Pavilion and we'll embark together (but socially distanced!) on a hike that explores the woodlands in West Park. Joanna will also share the history of Indiana's woodlands! Click here to register. 
Give Back by Sharing Your Hike on Social Media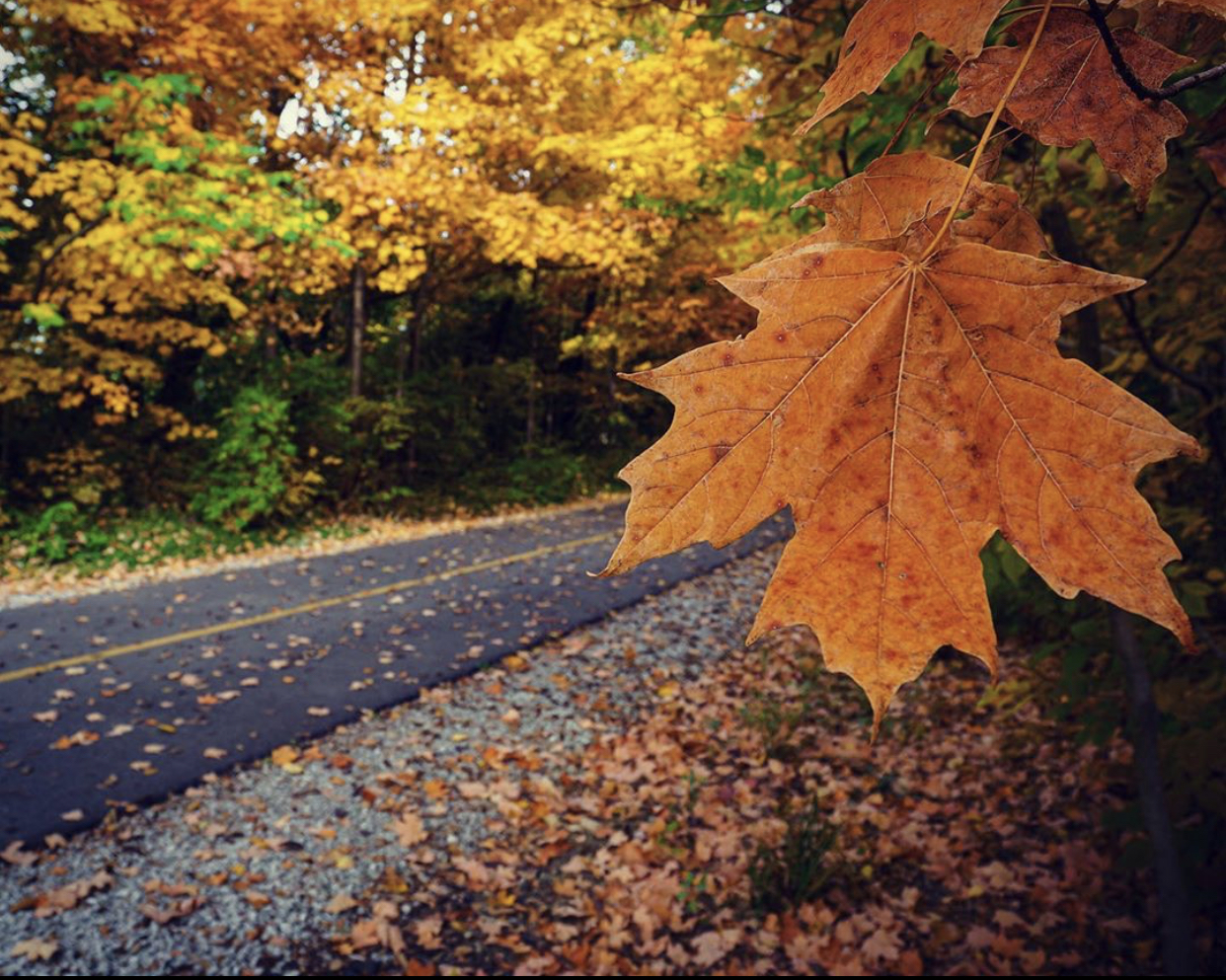 On the national level, the National Recreation and Parks Association is supporting Merrell's #HikeYourTurf campaign! The purpose of this campaign is to encouraging everyone to get outside and explore their local trails, which we know is more important than ever! To participate, share a photo of your hike with #HikeYourTurf and Merrell will donate $1 per post to NRPA to ensure that everyone has access to a great hike! They will donate through Nov. 17, so make sure to post on or before National Take a Hike Day. 
Whether you get out on the trail on your own, or you take part in our National Take a Hike Day program, we know you'll be happy you chose to spend time outdoors enjoying the fresh air! 
No matter why you get out and hike, you'll reap the benefits!  
Lower stress levels.

Increased coordination. 

Enhanced relationships.

Lower blood pressure.

Improved mood.

Appreciation for nature. 
We hope to see you out and about on our trails this November 17.