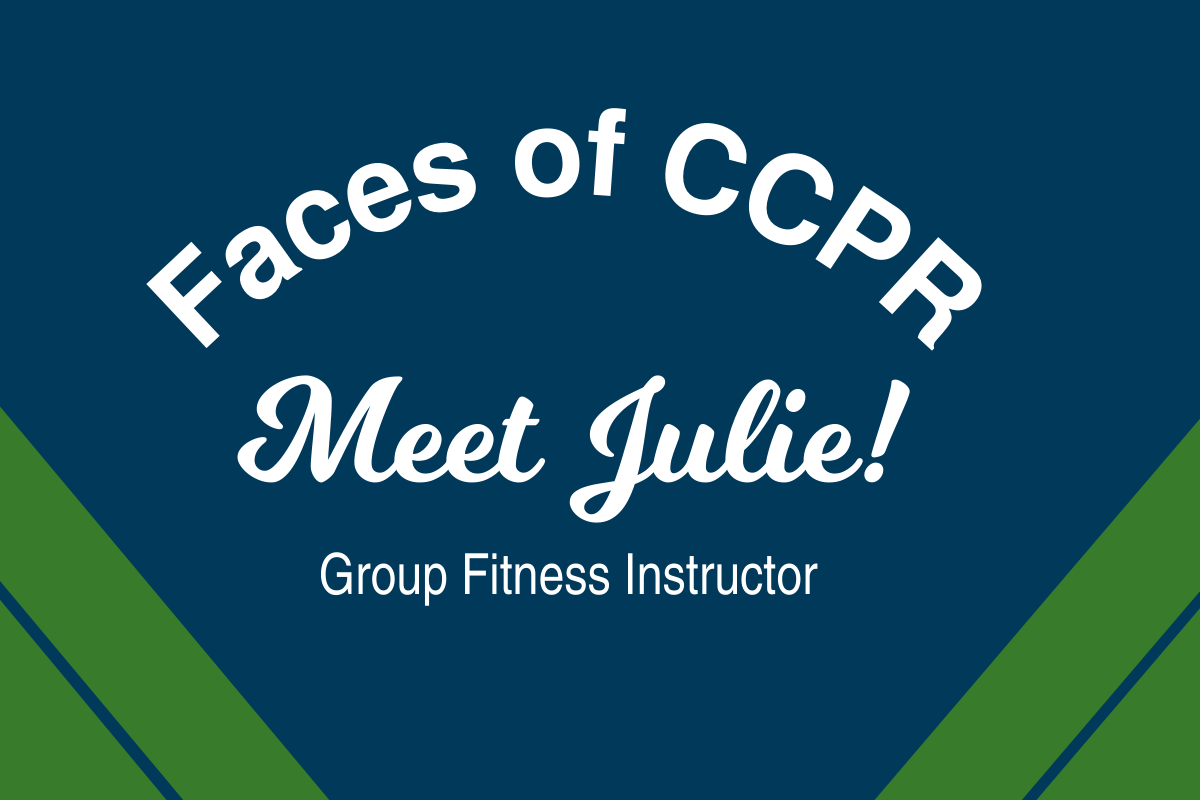 Maybe they inspire you to try something new, guide you through mindful meditation, teach you how to blend paint or play pickleball. No matter the context, our staff are passionate about what they do and they're experts in their respective fields.
In this series, you'll learn more about the people in our navy shirts and we'll get to brag about our talented teammates. Today we're sharing a Q&A with Julie, one of our Group Fitness Instructors.
Q: How long have you worked at the MCC? 
I've work at the MCC for 5 years.
Q: What do you enjoy most?
What I love most about working at MCC is the professional atmosphere and caring staff. I'm grateful for the opportunity to help inspire and motivate my amazing participants to reach their personal goals through movement.

Q: What is your favorite type of exercise? 
Well, obviously I love Zumba®️, but I also enjoy walking/hiking in nature, yoga, and cardio/strength interval classes. Oh, and dancing in my kitchen!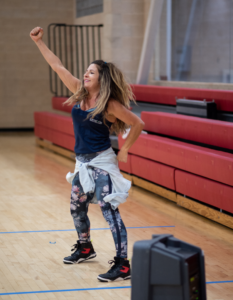 Q: Do you have a favorite member success story? 
Sometimes my participants write me cards to let me know what a difference my classes make to them, which only inspires me to work harder and connect with them more. Once a teen told me that my classes helped her get out of bed while she was struggling with depression and was the best thing that happened to her during that time.
Q: What's your favorite song to workout to? 
I like it to change all the time! And I listen to all kinds of genres.
Q: What do you like to do outside of work? 
I work full-time as a social worker, but I love to entertain guests at home, spend time with my family and friends, and be in nature as often as possible. Of course, movement and working out are a huge component of my life as well, as well as reading and volunteering.
Q: Share a fun fact! 
In addition to English, I speak four other languages.
Interested in taking a group fitness class at the Monon Community Center? MCC memberships include unlimited access to 100+ weekly group fitness classes. Learn more about memberships here.