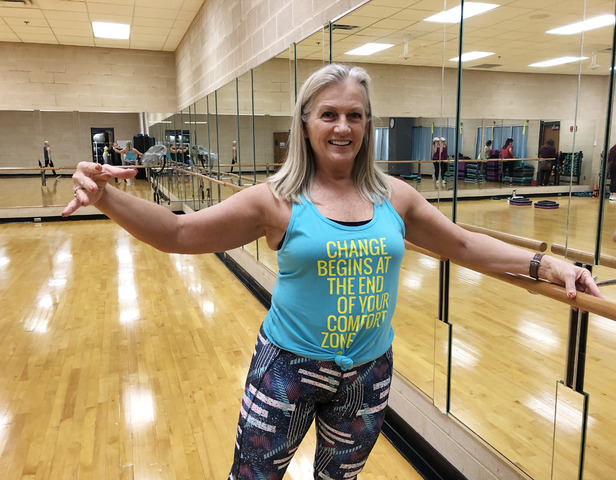 Success is a Community Affair
Tammy Roberts is a rockstar group fitness instructor. Here's how she found her voice for instructing.
If you're a regular around the Monon Community Center you have probably seen Tammy Roberts walking the halls or teaching one of her several group fitness classes, including barre, total body conditioning and boot camp. During her seven-year tenure at the MCC this veteran instructor has built a glowing reputation. She is known for her high expectations. But more than that, she's known for supporting you and helping you reach those expectations.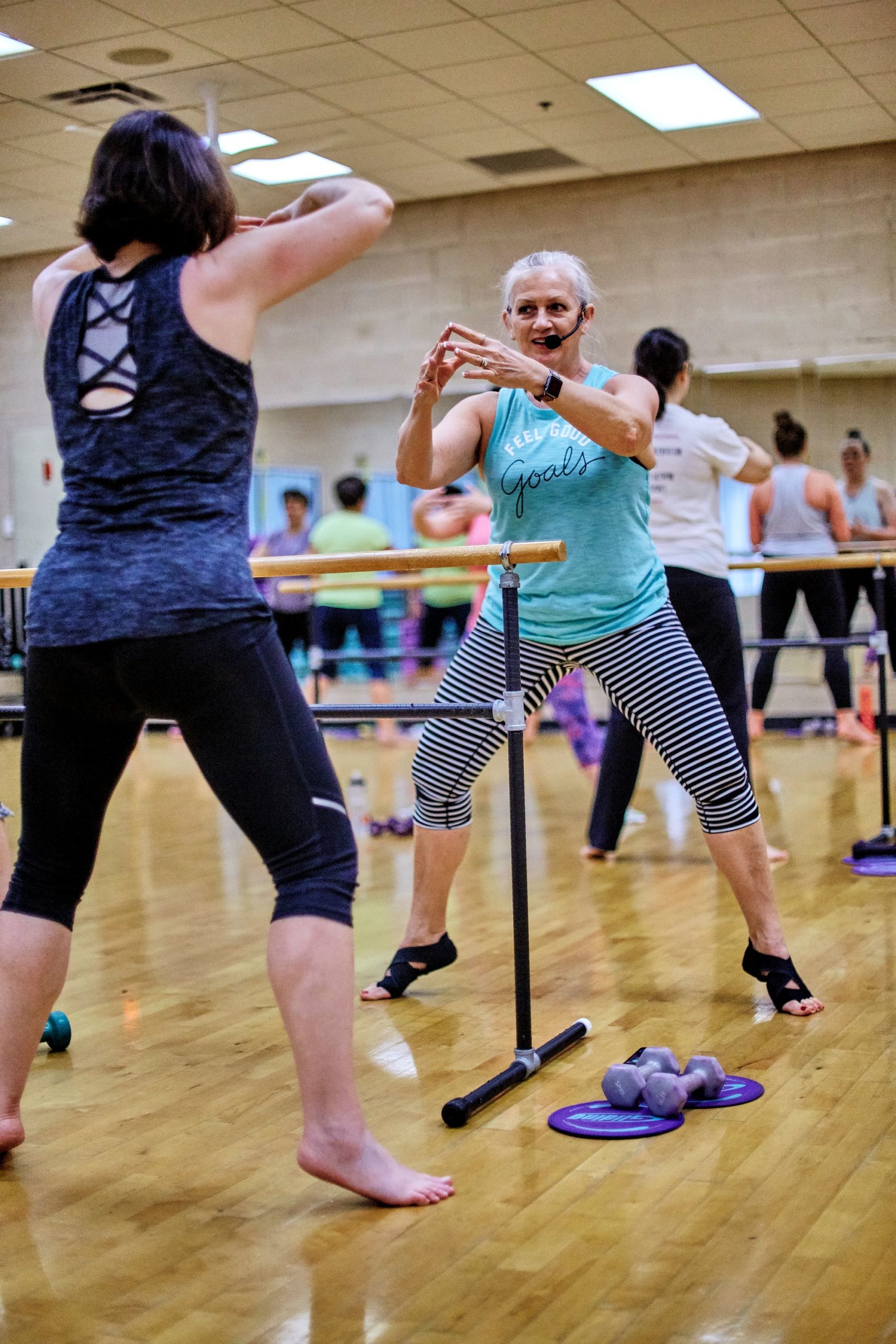 "If people feel a sense of belonging, they are more willing to stick with fitness routines," Roberts says. "It helps encourage them to come on rough days – seeing familiar faces, having others who will hold you accountable and being a part of something much larger than just an exercise class, feeling like you're a vital part of a community that supports you on your journey to health and becoming your best self."
Twenty years ago Roberts did not subscribe to this mantra. Back then she compared her instruction style to that of a drill sergeant. She would yell, get down on the floor and hope participants could keep up. It was not until hearing Jay Blanik, the creator of Schwinn cycle programming, speak at a yearly aerobics convention did Roberts' teaching take new life. She learned the importance of kindness in fitness instruction.
The breakthrough was understanding how she could never truly know what her participants are going through outside of class. Perhaps a divorce, the death of a child, cancer, you name it. Nevertheless, participants are coming to class for a reason and often it's not about the instructor or the workout – it's about how the class makes them feel. Now Roberts strives to provide a safe environment that allows participants to be challenged and empowered to better themselves.
"To build trust and mutual respect with my participants I try to be real and authentic," Roberts says. "I am not better than you. I am your coach. I am here to support you. Each member is on a unique path to wellness and as instructors, we should never forget how difficult it might be for a new member to walk through the fitness room doors into a class. I always start class by welcoming everyone and emphasizing if you are new to class, you've already done the hardest part by walking through the door."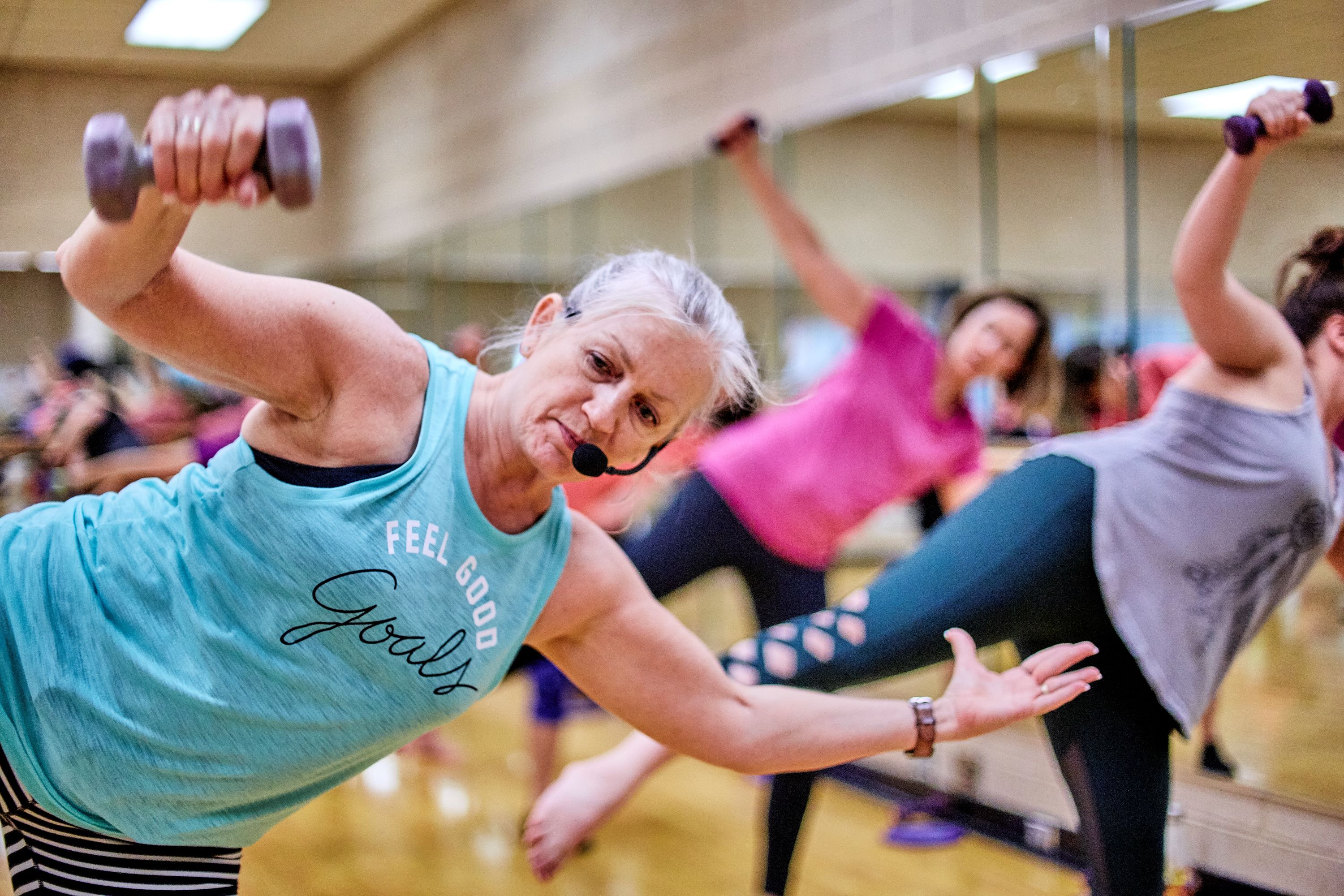 Roberts strives to accommodate all ages, abilities and individual differences. When talking about alternative ways of completing an exercise, she does not use the word "modification," but rather "option." Little changes like this make a big impact on her participants. She has built a community that reaches far outside the walls of the MCC.
One participant in particular, Mitch Vanderhagen, has taken Roberts classes for a few years. During that time Vanderhagen got to know Roberts better and found they had more in common than their passion for fitness – they are both cancer survivors. Roberts made such an impact on Vanderhagen that he wrote her a thank you note for sharing her story, pushing him, encouraging the class and giving him community.
"She is a strong woman," Vanderhagen says. "She'll push you outside of your comfort zone. She's really good at encouraging you at the right times."
Vanderhagen left the thank you note at the MCC front desk. Roberts remembers it well, his words brought her to tears.
"As an instructor, my hope is to always leave participants feeling inspired, challenged, motivated and successful. I want them to leave class feeling empowered and capable of overcoming anything they might face in their daily life, knowing they have a community of friends that are expecting them in class each week and waiting to celebrate their successes.
"We're all in this journey of life together and I'm blessed that each participant chooses to spend a part of their week with me. Having a participant take the time to write a simple thank you is priceless and worth more than any paycheck," Roberts says.
Like Roberts' story or think you would thrive under her instruction? Try one of her group fitness classes or some with our other outstanding fitness instructors today! A Monon Community Center membership includes access to all of our weekly group fitness classes (plus access to all our other amenities!).