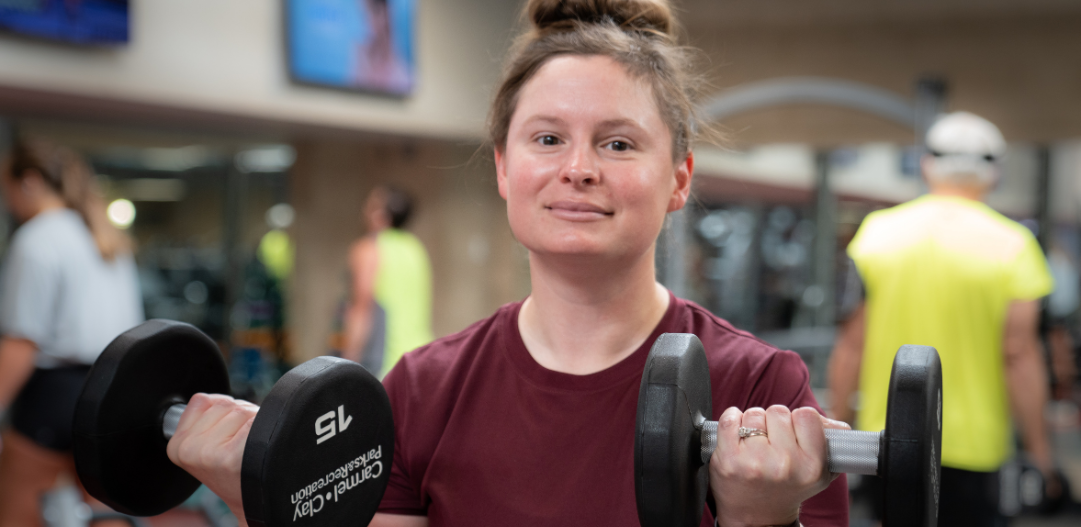 Cherish H. is one busy bee: she's a stay-at-home mom who homeschools her six kiddos!
With such a jam-packed schedule, it's hard for Cherish to make time for herself. Luckily, the Monon Community Center (MCC) is there to help her slow down and prioritize her health.   
"About a decade ago, our oldest daughter, then 3 years old, began participating in recreation programming at the Monon Community Center," Cherish shared. "We soon fell in love with the facility and its kind staff. We've been members almost ever since! The MCC is an amazing community asset, and we are so grateful to have it in our lives!"  
Cherish and her family enjoyed playing and working out together at the MCC from time-to-time, but it wasn't until she was diagnosed with late-stage endometriosis that Cherish realized just how much the MCC meant to her.  
"My diagnosis required many surgeries over the past couple years. The endometriosis was found throughout my abdomen on multiple organs, all the way up to my diaphragm near my chest, and on my nerves," said Cherish. "Between the years of chronic pain and scary symptoms, the constant doctor appointments, and more, my health was in shambles. The MCC provided me a place to help rebuild my health and has been integral in my recovery."  
Cherish says the MCC helped her stay disciplined and motivated on her journey to recovery. It also makes working out much easier, as Cherish doesn't have to go to different gyms to find certain equipment or amenities— the MCC has everything she needs, all in one place!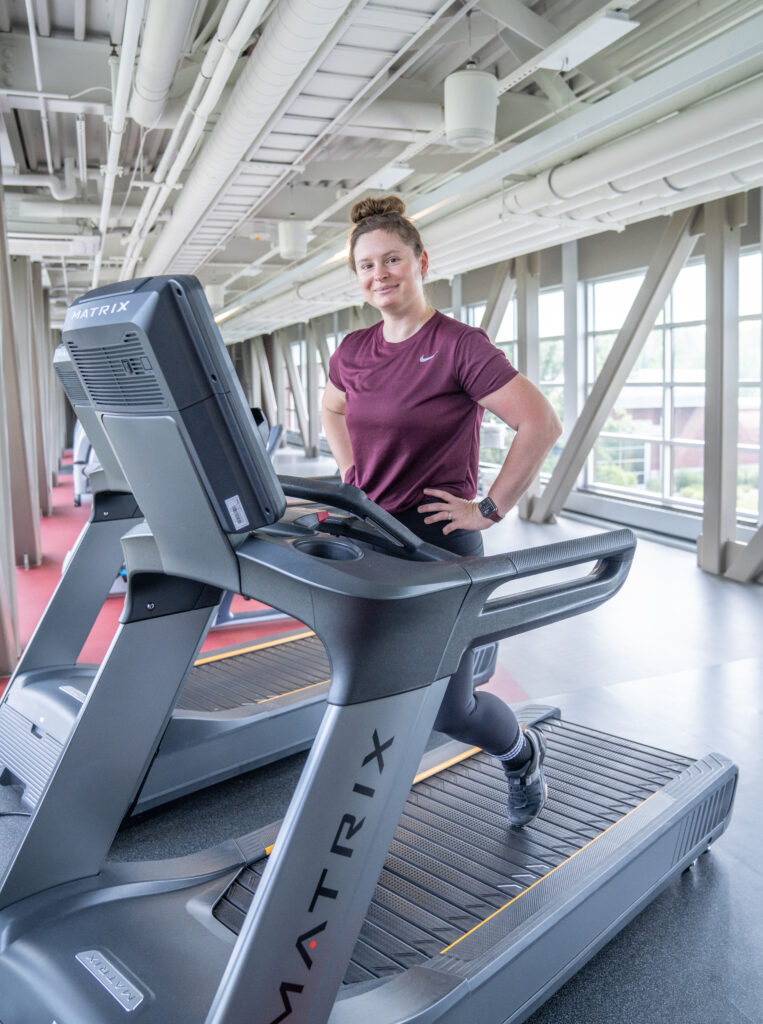 "Being a member at the MCC helps me stay motivated in my fitness journey by stripping away any excuses. Even with six kids and a busy schedule, I'm still able to find time to work out most days," says Cherish. "Along with its many amenities, the childcare available at the KidZone has also been a huge reason as to why I'm still able to find time to work out and achieve my health goals."  
Cherish is just as busy at the MCC as she is in her day-to-day life! Cherish says she likes to do a little of everything, spending most of her time in the fitness center lifting weights, running on the treadmill, and climbing the stair climber. She and her family also enjoy visiting The Waterpark in the summer.  
We have to juggle a lot in life — work, chores, appointments, and kids to name a few! Make sure you don't drop the ball when it comes to your physical or mental health. With an MCC membership, you can make time for you, whether that means relaxing in the sauna or running laps on the indoor track. Sign up for a membership today!