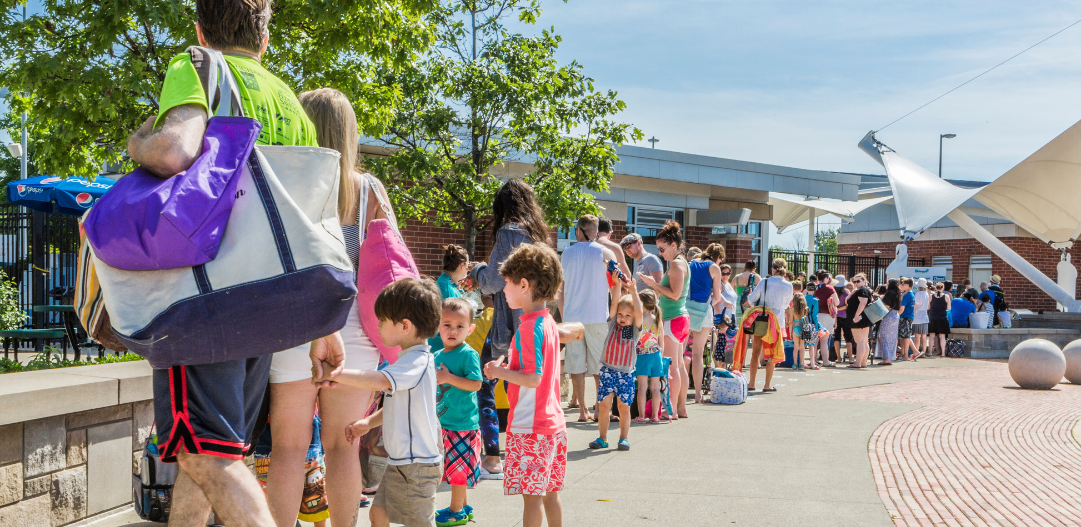 Expert Advice to Help Make for a Splash-tastic Day!
It's easy to forget things when you're diving head-first into a day of summer fun. That's why we've compiled this handy list of tips for visiting The Waterpark to help you have the best experience possible. So, pull up a beach chair, put your feet up, and let's talk about what to know before you go! 
1. Secure Your Belongings
UGH! You're stuck watching you and your friends' stuff again! Let's be honest: Bag duty is the worst, and most of us just aren't comfortable leaving our valuables in the car. Luckily, The Waterpark has lockers at the front of the park (near the restrooms) to keep your belongings safe and secure. Now you can splash the day away without a care in the world!
Please note that while our lockers are free to use, locks are not provided. You can bring your own lock or buy one at the front kiosk.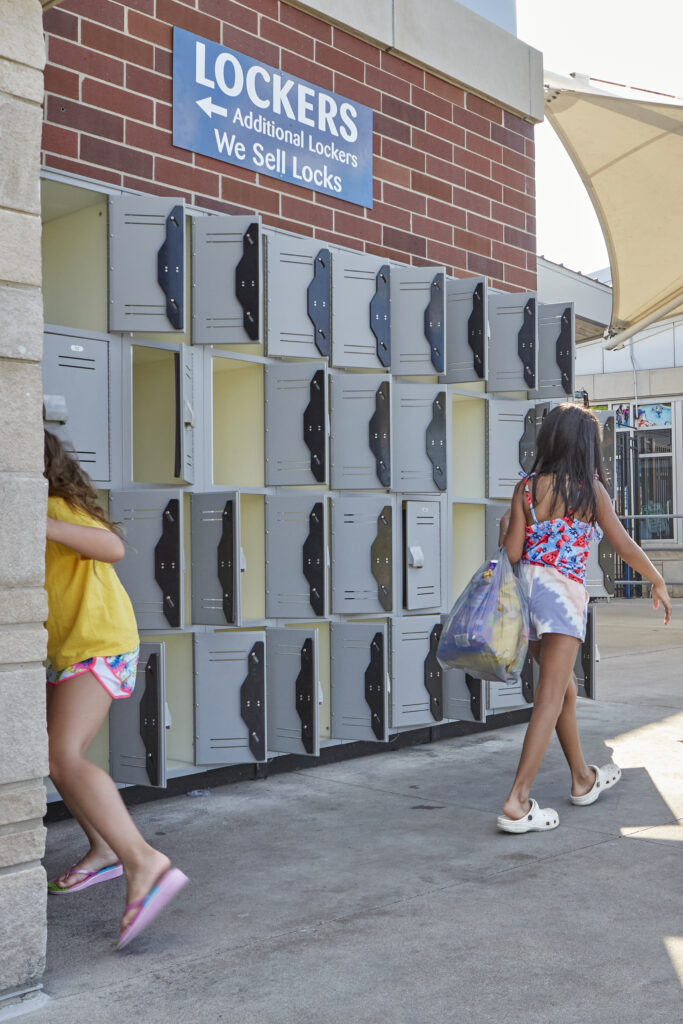 2. Buy the Essentials
You can find some examples of what to bring to The Waterpark in our "What's in Your Waterpark Bag?" blog, but packing can be a real pain — sometimes all you want to do is get go go going! Or maybe you packed two of everything, but somehow you still managed to forget to bring even one bottle of sunscreen.
If you need something you don't have, don't worry! We sell a variety of items you might need for a day of fun in the sun like sunscreen, swim diapers, locker locks, and sunglasses.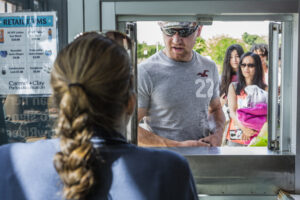 3. What to Bring/not to Bring
We want all our guests to be safe and have fun during their visit to The Waterpark, which is why we recommend bringing (and ask that you not bring) the following:
Things to Leave at Home

Outside food and drinks (only permitted in designated spaces)
Life jacket
Goggles
Footwear
Sunscreen

Big toys/Floats
Glass
Alcohol
Crock pots/Plug-in warmers
Candles
4. Save Time on Attractions
The FlowRider® is one of our most popular rides; a surf simulator with 30 mph waves that you can actually surf on! It's such a cool, unique feature that people come from all over (sometimes from multiple states away!) just to ride it.
So basically: the line for it is going to be looonngg, and the last thing you want is to get all the way to the front just to be told you can't ride because you haven't signed the waiver! Do yourself a favor and sign the FlowRider® waiver in advance.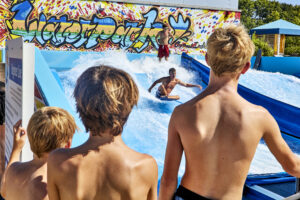 5. Be Weather Aware
Did you know that the hottest months of the year are also the rainiest? Yup, and when there are summer storms afoot, we have to make the call… close The Waterpark, or stay open?
The safety of our guests and staff is our number one priority, which is why we monitor the weather very closely. We only call a temporary closure (that's called a code gray) or a full-time closure when it's absolutely necessary. If you're wondering how we determine unsafe weather conditions, check out our "Be Weather Aware" blog, and learn how to be prepared (to be weather aware).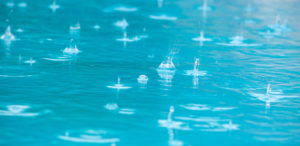 6. Monitor Capacity
When The Waterpark reaches 100 percent occupancy, we implement a one in, one out policy; for every guest that leaves The Waterpark, we allow one guest to enter (pass holders/members and those with reservations will continue to be admitted while implementing one in, one out procedure). Limiting occupancy is important to keeping our guests safe. You can monitor The Waterpark's current occupancy here!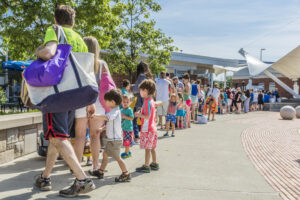 7. Follow The Waterpark Updates Facebook Group
Want to stay up to date on all things The Waterpark? Be the first to know about closures, capacity numbers, events, and more by joining The Waterpark Updates Facebook Group!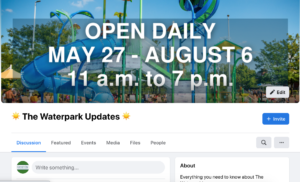 We hope these tips for visiting The Waterpark help you feel more prepared for your trip. Now grab your towel, strap on those swim goggles, and get out there! For more information about The Waterpark, visit The Waterpark page.