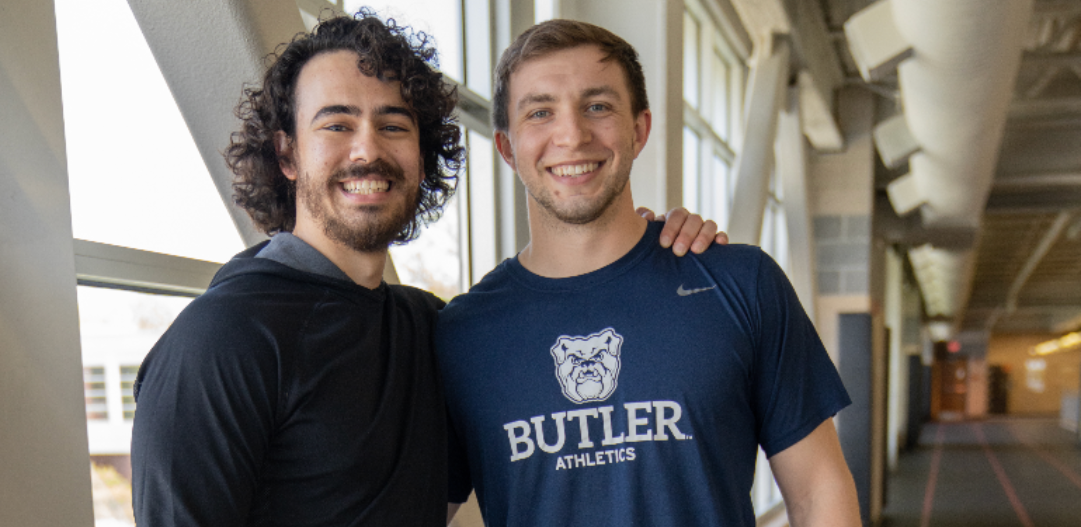 Matt and Sam Reignited Their Passion for Fitness (and Friendship) at the MCC
Fitness enthusiasts Matt F. and Sam R. know all about the Monon Community Center (MCC). That's because Matt's fiancé, and Sam's good friend, just so happens to work there!
"I first heard about the MCC from my fiancé, Emma, who works for CCPR!" says Matt. "Once she started her full-time job with Carmel Clay Parks & Recreation (CCPR), I learned about all the awesome equipment and amenities the MCC had to offer. I'd already tried various other gyms around the area, but none came close to the MCC."
Matt and Sam were on their college track team together. When the COVID-19 pandemic cut their senior year short, Matt and Sam began lifting weights to pass the time—they even started a "gym" in their garage! But once lock-down was over, they knew they needed a change.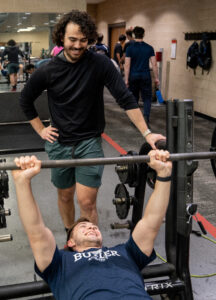 "After we graduated and moved out, the garage gym was no longer practical," says Sam. "I thought our days of working out together were done. But then we both joined the MCC and now we exercise there together all the time!"
Matt enjoys lifting weights in the fitness center and shooting hoops on the basketball court. Sam also enjoys lifting weights in the fitness center as well as using the treadmills and relaxing in the sauna. Both friends agree that without the MCC, they never would've kept up their passion for fitness and self-improvement.
"Fitness was such a huge part of my life in college, but after I graduated, I had a really hard time finding the motivation to keep exercising," says Matt. "Once I became a member at the MCC, I found it so much easier to keep a consistent workout routine. I feel like the MCC has helped me become the healthiest version of myself."
"I am currently taking online courses to get my Doctor of Physical Therapy at Bowling Green State University. My membership at the MCC has helped me stay consistent with my fitness routine throughout the rigorous demands of the program," shares Sam.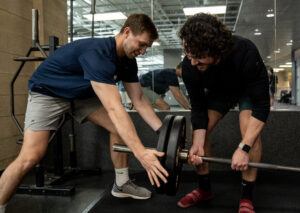 The Monon Community Center helps members maintain their fitness routine and commit to a healthier, happier lifestyle. Want to start making some changes to your exercise habits? Become an MCC member like Matt and Sam! No fees or contracts to join. Click here to learn more.