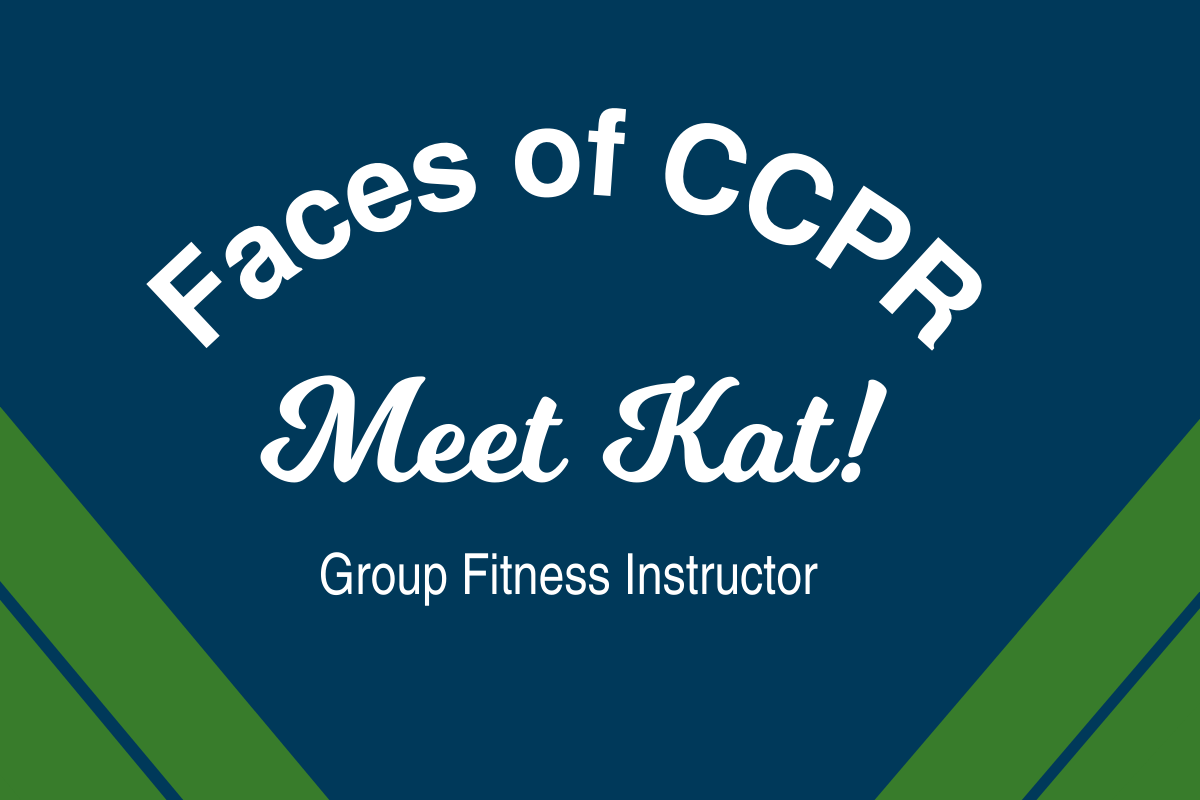 Maybe they help you strengthen your core, instruct you in water safety, or get you dancing to the beat. No matter the context, our staff are passionate about what they do and they're experts in their respective fields.
In this series, you'll learn more about the people in our navy shirts and we'll get to brag about our talented teammates. Today we're shining our staff spotlight on Kat, one of our group fitness instructors.
Q: How long have you worked at the Monon Community Center (MCC)?
I've worked at the MCC for eight and a half years.
Q: What do you enjoy the most?
I enjoy the people the most. I'm an extrovert, so coming to class and interacting with my students is the best part of my day!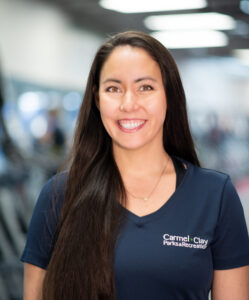 Q: What is your favorite type of exercise?
Choosing a favorite type of exercise is hard! I'm always down to try something new. I've been a dancer and athlete my whole life, so moving my body in general is my happy place. But my go-to form of exercise will always be dance.  
Q: Do you have a favorite member success story? 
My favorite member success stories are when my students tell me what makes them feel good about coming to class. Some have told me they feel calmer because of my yoga class, or they feel stronger as they continue their fitness journey. I've also been told my classes have helped students recover after an injury. My aqua fitness students say being outside really helps their mental health. I've heard that just watching me joke and dance around during class really helps lift people's spirits, too!
Q: What's your favorite song to work out to?
Like choosing a favorite exercise, choosing a favorite song is impossible! I listen to a wide range of genres. It really depends on my mood, but anything with a beat I can dance to works!
Q: What do you like to do outside of work? 
Outside of work, I love spending time with my family and friends. I live in Fishers with my husband Vince and our two girls, Jordan (nine) and Keira (almost six).
Q: Share a fun fact! 
I'm originally from Hawai'i. Although if you've come to my yoga classes and heard the Hawaiian music, you probably already know that!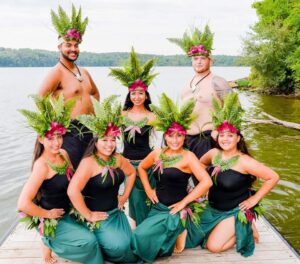 I was so fortunate to find a Polynesian dance group right here in Indy! My Indy Hula ohana is so special to me and connects me to home while living so far away. 
Interested in taking a group fitness class at the Monon Community Center? We offer a variety of fitness classes to help keep you motivated to achieve a healthier you. Learn more here.