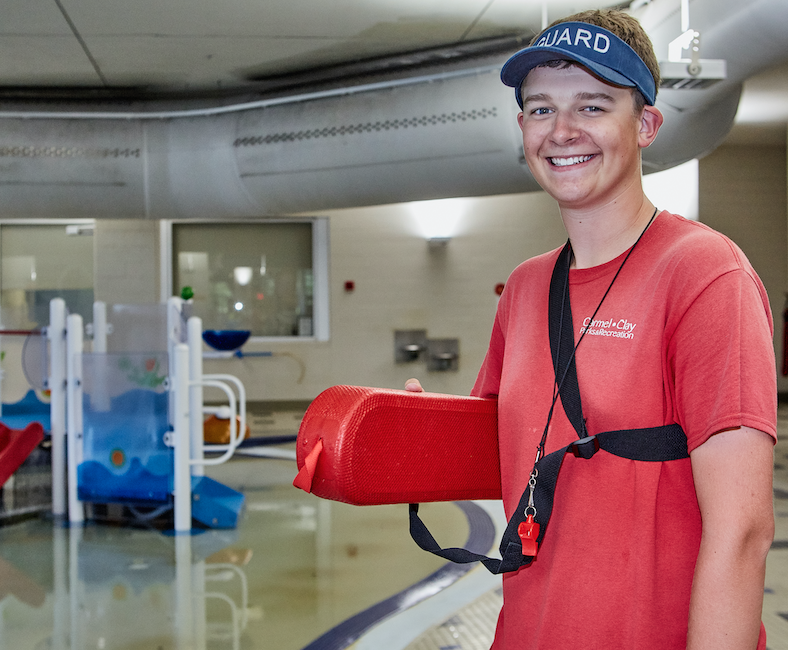 Three Reasons to Love Working with Carmel Clay Parks & Recreation
I love working for Carmel Clay Parks & Recreation (CCPR). It's true! There are so many great things about working here. But, it's not just about my everyday responsibilities, the things I like most about working for CCPR are true across the board for all employees. It comes down to the organization as a whole. What they value and their investment in everyone's success.
So, whether you're looking for a full-time career or a part-time job, whether you're passionate about kiddos or fitness, whether you're a high school student looking for your first job or a retiree looking for a fun way to spend your free time, CCPR has something for everyone. But don't just take it from me! 
Flexibility
Work-life balance is important. CCPR recognizes that a typical 9 to 5 work schedule doesn't work for everyone. That's why we'll work with you to create a schedule that fits your lifestyle.
"The best part of working at the Monon Community Center is the flexibility you have with scheduling your hours," says Jay Milewski, Member Services Associate. "That flexibility is important for students, moms and retired people."
If a flexible work schedule is a "must-have" for your next job, explore the opportunities CCPR has to offer.
Positive Impact
CCPR serves the residents of the City of Carmel and Clay Township. Every day our team makes an impact on the community in a multitude of ways, from maintenance at the parks to teaching group fitness classes at the Monon Community Center. You'll get to see firsthand how the work you do affects those around you!
This is especially true for our Kid Counselors. Kid Counselors work with the kiddos in Extended School Enrichment, our before and after school program hosted at Carmel's 11 elementary schools for students K-6.
"Being with the before and after school program for about three years now, it has motivated me to be a special education teacher," says Maddie Scott, Kid Counselor. "It's nice seeing the students learn from us, grow from us and looking up to us as mentors."
Dedication to Success
CCPR wants its employees to succeed. When one member of the team is successful, the whole team is successful.
One example of this is with lifeguards. CCPR needs dedicated lifeguard staff all year long for the indoor pools and The Waterpark. To help lifeguards succeed, CCPR helps pay for lifeguard certifications. And that's just one of the perks offered to CCPR staff. Check out all of these awesome employee perks:
"In the wintertime, I get to use my discounted membership to come in and swim some laps in the pool," says Alex Hibbitt, lifeguard. "While I'm a lifeguard in the summertime, I get to go out to The Waterpark, enjoy the sun, get my tan on and enjoy everything The Waterpark has to offer."
There are a lot of reasons to apply for a position at CCPR … I could go on forever! But, at the end of the day, it truly is a great place to work.
Click here to learn more about our current openings and apply!