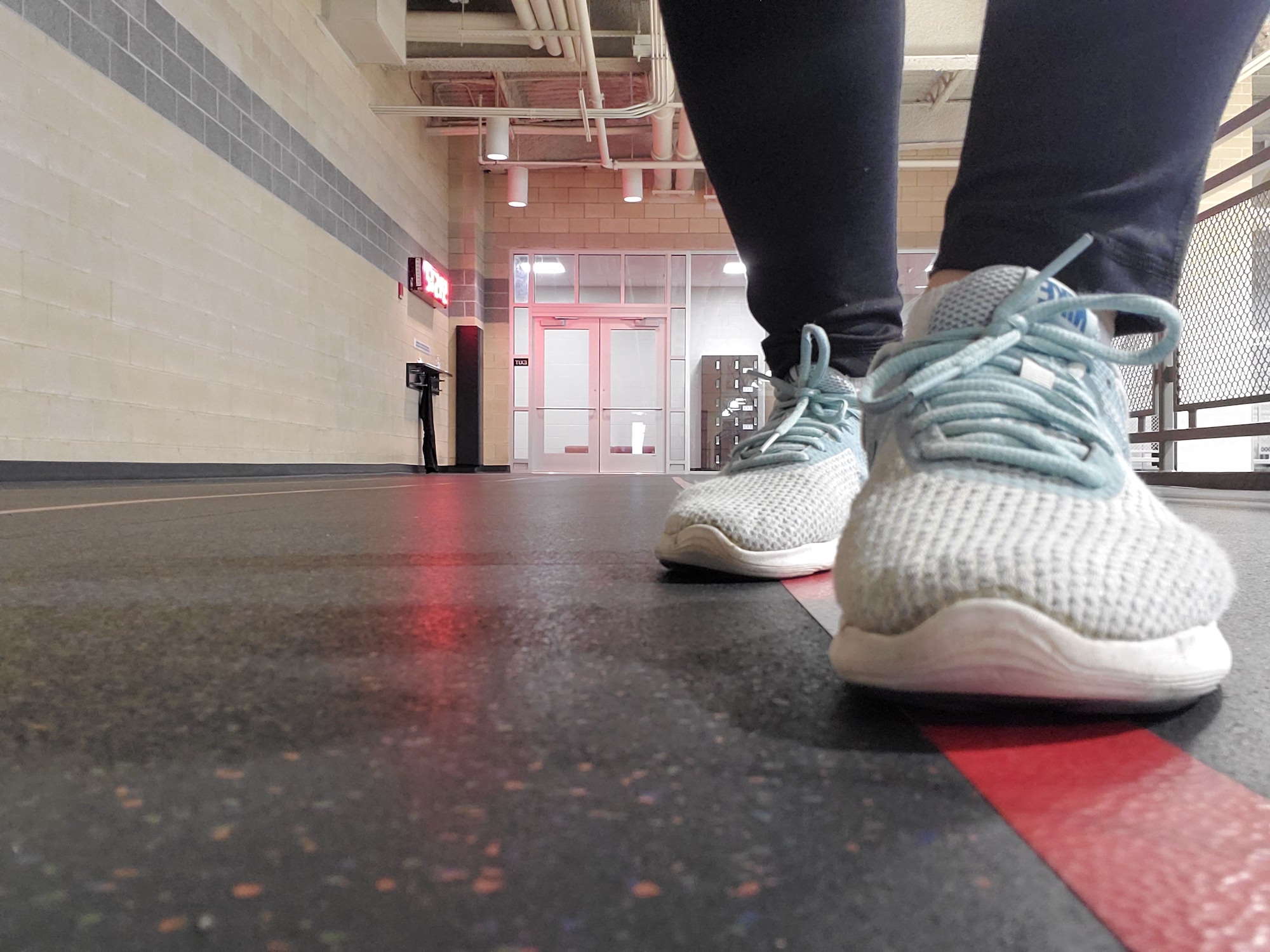 And how Carmel Clay Parks & Recreation can help along the way
By: Katy Mann, Indy with Kids
There's something about staying healthy and fit around the holidays. Everyone seems to get discouraged. I'm of the opinion that we're all discouraged because we're TOLD it's the most difficult time to stay healthy and eat right.
With holiday parties, wintery drinks, cookie exchanges and consumable gift baskets, there are many calories to be had. Add that to the dark, cold and wet weather outside, and we're left to think that all we can do for the next four months is eat cheese, drink peppermint mochas with whole milk and snuggle up to watch Disney+. While this version of the holidays doesn't sound all that bad, this isn't how daily life looks for most of us. Keeping your body moving and making smart choices can be easy if you have the right resources like CCPR.
New Goals
Did you have a big health/fitness goal this year? If you're off track, the end of the year may seem less like an exciting fresh start and more like a daunting deadline. The trick? Focus on what you can accomplish in the next 30 days instead of what you can't. Focus on the "how" instead of the end result. My goal is to get 30-60 minutes of movement every day and create a meal plan. As a Monon Community Center member, getting those 30-60 minutes of movement in is easy because I have so many options for how to stay active! More on that later.
Move Indoors  
At the Monon Community Center, there are so many opportunities to keep your body moving indoors. Swim laps, join in on a Group Fitness Class, get some miles in on the indoor track, ride a bike in the Fitness Center, or play a game of drop-in pickleball (check the monthly gymnasium schedule for dates!). The options are truly endless. The cold weather doesn't have to affect your workout or what you like to do.
Set a Date
Create a recurring calendar appointment for your workout! You wouldn't miss lunch with friends or your dentist appointment, so why should your workout be any different? Your workout doesn't have to be long and it can take place wherever you are. Here are a few ideas to add to your calendar throughout the week:
7 a.m. calendar appointment: Hit up the indoor track at the Monon Community Center.
Noon calendar appointment: Go for a brisk walk at lunch.
5 p.m. calendar appointment: Jog or walk along one of the park trails or the Monon Greenway.
Give Winter a Chance
Some of the best workouts can still take place outdoors, even in the snowy winter months. Speaking of, when there's snow on the ground family activities make for great exercise.Take a hike together on a trail. Head to West Park and enjoy sledding down Jill's Hill.
There are so many ways to keep working toward a healthier and more fit lifestyle, even during the holidays. And really, it's okay to enjoy the holidays, just don't buy into the idea that this is the end. Personally, I find winter is the best time for me to lose weight and establish new habits.
So, are you with me? Check out all CCPR has to offer like their membership options at the Monon Community Center!