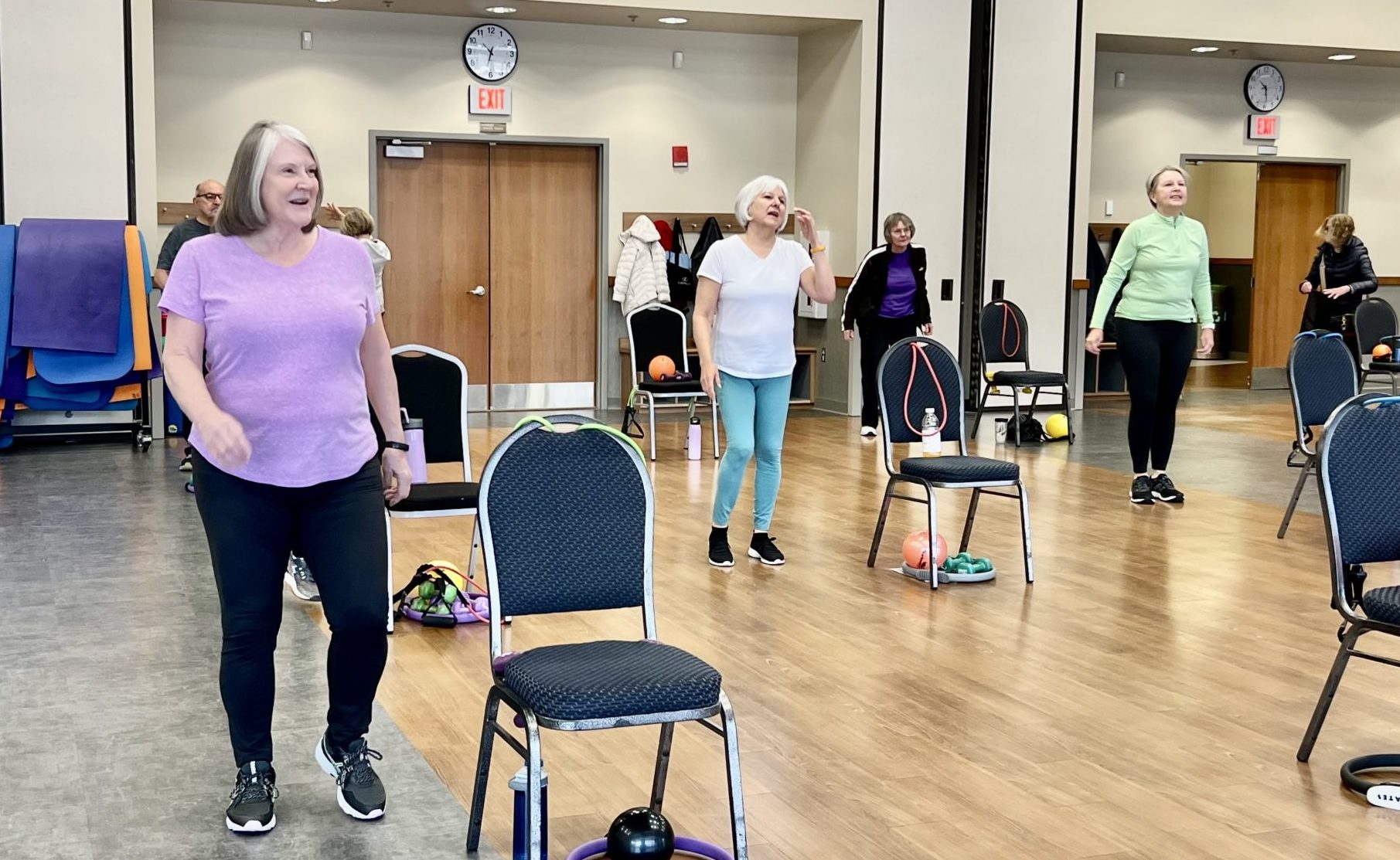 Linda Found a Holistic Approach to Health at the Monon Community Center
Longtime Carmel resident Linda D. has known about the Monon Community Center (MCC) since it first opened its doors back in 2007. 
 
"I've always been aware of the MCC," shared Linda. "However, in the years the facility's been open, I've had other responsibilities keeping me busy." 
 
Linda was a teacher for almost 20 years. It was not until she retired from the profession at age 66 that she decided to become a member.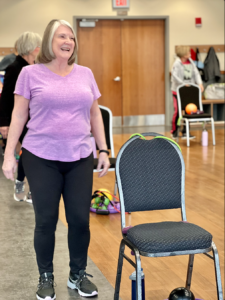 "I was in a place where I could finally take full advantage of the amenities," Linda shared. "My daughter got me started in an aqua group fitness class, and I eventually branched out to include stretch and flex and gentle yoga in my practice. I also attend Silver Sneakers® classes four days a week now." 
 
Linda's fitness portfolio has diversified since joining the facility back in 2018. And as her activities and frequency grew, so did the health and wellness benefits. 
 
"My body has become stronger, more flexible, and sturdier thanks to MCC classes," shared Linda. "After raising four kids and a long career, I had back, hip and neck pain and a tired, rigid body. I could not even sit cross-legged. It was very difficult to get up from the floor." 
 
In terms of overall quality of life, Linda's MCC membership has substantially impacted her physical, social, and mental health. 
 
"My group fitness classes keep me fit as I age," said Linda. "I am able to keep the strength and flexibility to do necessary tasks, develop self-care skills, learn hints and tips for staying healthy, and of course there's the socialization factor."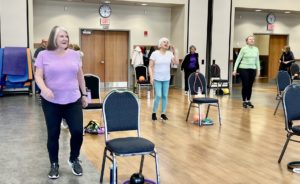 The MCC is known for a strong sense of community among its members. People like Linda show up expecting to reach physical fitness goals, but often find other aspects of their health to improve as well. 
 
"I have met many new friends in my classes and reconnected with old ones," said Linda. "It's great to socialize with other seniors as we workout. I also appreciate all the dedicated instructors and MCC staff. Everyone is so friendly and helpful, and my day is happier for having been there." 
 
With a Monon Community Center membership, it's never been easier to support your total health – all in one place. Create new healthy habits this year and prioritize a more holistic approach to fitness. No fees to join or contracts. Learn more about memberships here or visit us today.