Welcome to Park Conversations
Park Conversations is a  biannual magazine that spotlights the conversations happening throughout Carmel Clay Parks & Recreation. We want our members, program participants, and park users to be seen and heard, and Park Conversations does just that.
The impact of parks and recreation can truly be transformative! Carmel Clay Parks & Recreation is fortunate to offer something for everyone. We encourage you to explore the science of nature, engage in our adaptive programs, connect with others on the playground, or find a better you through fitness and wellness.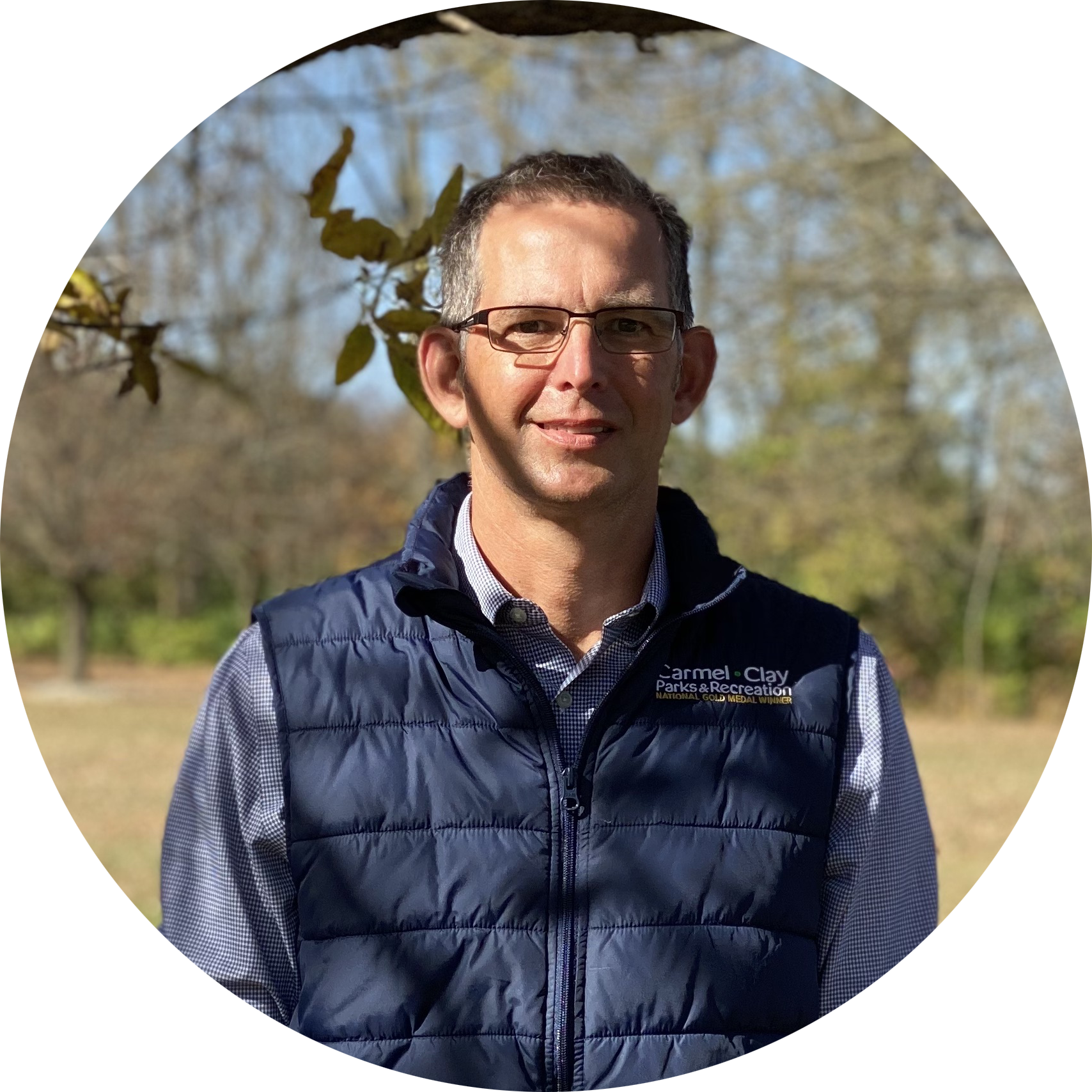 This year we saw our parks rediscovered. When there were few places to venture, people turned to our spaces. Park visitation was higher in Indiana than in our neighboring states, which I believe is a testament to the incredible opportunities available to Hoosiers — especially here in Carmel and Clay Township.
Thanks to our team's out-of-the-box thinking, we continue to support our community. When the Monon Community Center's doors closed, we took our fitness virtual. When programs canceled, we created educational videos. When playgrounds closed, we encouraged park users to explore parks in new ways.
In response to this year's challenges, we continue to make the health, wellness and recreation resources available to our community a priority.
We hope you feel as supported as ever whether you're joining us as part of your fitness journey, attending a recreation program, or out enjoying our parks. Within the pages of this edition, we share stories of nimble and creative thinking community members who push forward through these challenging times. We hope as you read these stories you find yourself inspired and hopeful.
Regards,
Michael W. Klitzing, CPRE
Director of Parks and Recreation
Stories We're Helping Tell

Flora + Fauna
Creating Balance: In our parks, our backyards and around the world. CCPR is making a difference and so can you.
Read More